14 December 2017
Report: Channel 4 should move to "Silicon Salford"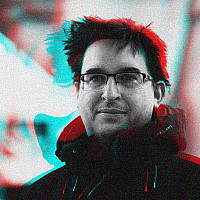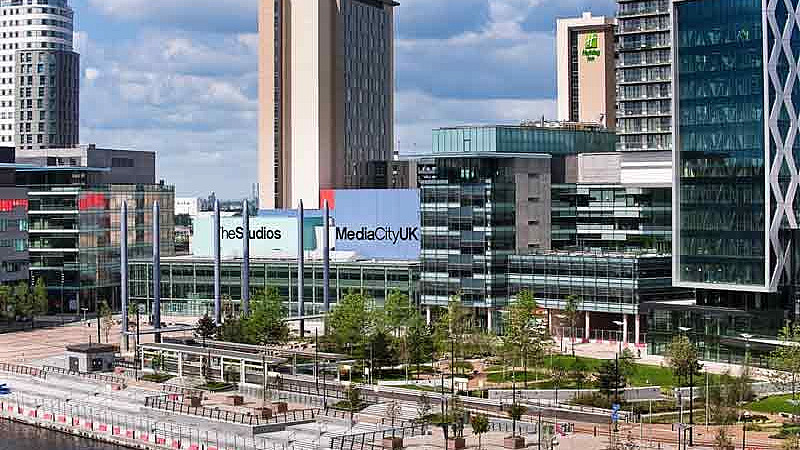 According to a report from "think tank" ResPublica, the government should encourage Channel 4 to move to Salford - and must invest further in the North.
It states that Salford needs to be made the new "default option" when it comes to investment in the digital and creative industries.
In Escape Velocity: Growing Salford's Digital and Creative Economy, ResPublica recommends a set of "radical steps to grow and maintain the cluster."
"The cluster on the Quays remains vulnerable to multiple forces that – if not actively checked by local, regional and central government – threaten its continued growth and success" it states.
"This is partly due to London's abiding ability to drain talent and capital from the rest of the country."
It argues that relocating Channel 4's operations to Salford would add to the existing ecosystem of firms and skills and build further growth.
According to the research, £1bn has been invested into the immediate MediaCityUK site between 2007 and 2014 and the 30k jobs at Salford Quays, across all sectors, represent a quarter of all employment in Salford.
"MediaCityUK exemplifies the kind of industrial strategy – rooted in both sector specialisation and place – that the Government is committed to pursuing. It demonstrates how to enable a focused approach to the formation of innovative clusters at the local level. Furthermore, it shows how hubs can gather momentum and achieve 'escape velocity' – breaking away from London's gravitational pull," it continued.
As well as Channel 4, it believes Salford should be home to other Government-backed institutions, including the Government Digital Service in East London.
It also recommends that:
- Salford should form a "Salford Board", consisting of key strategic partners and stakeholders in the city, to recreate the most effective characteristics of the Urban Regeneration Company.
- The Greater Manchester Combined Authority should review its marketing, economic planning and political engagement to place Salford and all of GM's authorities at the heart of its brand identity.
"Salford is a prime example of the value of cities and regions specialising in areas where they have a competitive advantage and promoting economic growth outside of London. If the Government is truly committed to building prosperous communities across the UK as outlined in the Industrial Strategy White Paper I can think of no greater statement than encouraging Channel 4 to move to Salford to ensure that the city's creative and digital cluster continues to thrive," explained Philip Blond, director of ResPublica.
Paul Dennett, City Mayor of Salford added: 
"It's fantastic to see the long-standing efforts of the City of Salford in economic and industrial planning being recognised in this ResPublica paper. For decades our economic and industrial endeavours in Salford Quays have often been against the grain of national opinion and an imbalanced national economy. Finally, I can see real potential for the tide to turn with the recent launch of the government's Industrial Strategy and an acknowledgement of the importance of "place" and a desire to do things differently."
However, the recommendations have not gone down well in all quarters. Tom Bridges, Leeds City Council's chief officer for economy and regeneration has pointed to Prolific North's own Tech North research as a demonstration:
"A diverse economy can be a resilient one," he stated.
"In uncertain times, it pays not to have all your economic eggs in a single basked. Some of the areas of greatest innovation in Leeds' economy are where different sectors come together: fin-tech, digital-health, manu-services, environmental technologies, consumer data analytics.
"Half the Prolific North top ten digital agencies in the North are in Leeds and we have hugely successful TV firms, such as True North and Rollem. Are we saying that they must all now move to Salford?"