15 December 2017
BBC Four announces the return of Vic and Bob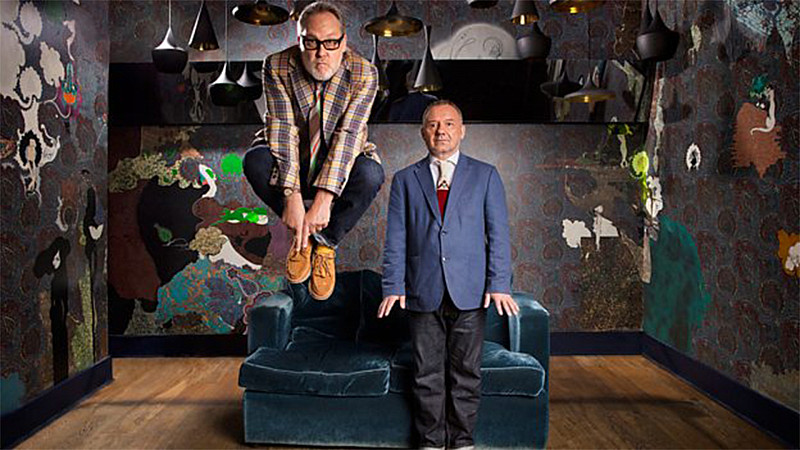 Vic Reeves and Bob Mortimer will return to the BBC next year, for a 4-part series of Vic & Bob's Big Night Out.
It will mark their 25th anniversary at the BBC, which began with Smell of Reeves and Mortimer.
"We are so chuffed and excited to be given the chance to re-invent the Big Night Out so long after it all began. We shall make it as joyous and surprising as it was all those years ago," said Mortimer.
It will be made by BBC Studios and follows the Big Night Out special, which airs over Christmas.
"It's playtime again. All these years on and we can still both do the splits. We can not be stopped," added Reeves.
The producer is Lisa Clark (House of Fools, Top Gear), the executive producer is Chris Sussman, while Mat Whitecross is studio director. Whitecross worked on Oasis: Supersonic and Spike Island.
"Vic & Bob have created so many terrific characters and inspired ideas over the years. The Christmas special sees them at the top of their game and this following series promises more daft, infectious and unique comedy madness from the daddies of the absurdly brilliant," said Shane Allen, controller comedy commissioning.