25 June 2021
Presenter Lindsey Russell to leave Blue Peter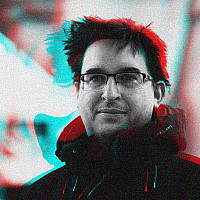 Lindsey Russell is set to leave Blue Peter after 8 years hosting the long-running children's series.
She was the first presenter in the show's history to get the job following a talent search show. In 2013, Russell beat 20,000 hopefuls on the series, Blue Peter: You Decide, to be named its 36th presenter.
"Since then I've flown hot air balloons, faced my fear of sharks, crossed the sea in a giant inflatable hamster ball and made memories and friendships that will stay with me for the rest of my life," she said.
"That's why it's a really bittersweet moment to announce that after eight years and over 400 episodes, I'll be leaving Blue Peter later this summer. I was lucky enough to be the only presenter in the history of this great show to be chosen by the people that matter the most, the young people watching at home and it's a fact that I've never taken for granted."
In 2019, she was named Best Presenter at the Children's Baftas. 
"Ever since she earned her first Blue Peter badge back in 2013, we have all watched Lindsey go on so many adventures, face every challenge and put smiles on the faces of thousands of kids who are always at the heart of everything she does," stated Ellen Evans, Editor Blue Peter.
"She  is one of the best Blue Peter presenters the programme has seen and she will be dearly missed by her fans and the team behind the scenes."
Russell will film her final show at MediaCityUK's Dock10 studios on July 15th.
"It was an exciting and emotional moment in Leeds, eight years ago, when we revealed live on air that Blue Peter viewers had voted for Lindsey as our 36th Blue Peter presenter. And what a great choice they made," added Helen Bullough Head of BBC Children's In House Productions.
"Lindsey is the very essence of a Blue Peter presenter - she is brave and kind, inclusive and inquisitive, a great collector and communicator of stories, honest, funny and sensitive.  That is why we and our viewers are such huge fans.  We thank her, we will miss her and we wish her all the very best on her next adventures."