22 June 2021
Channel 4 confirms opening date of Leeds HQ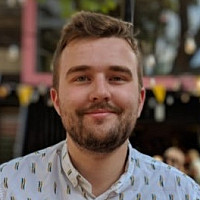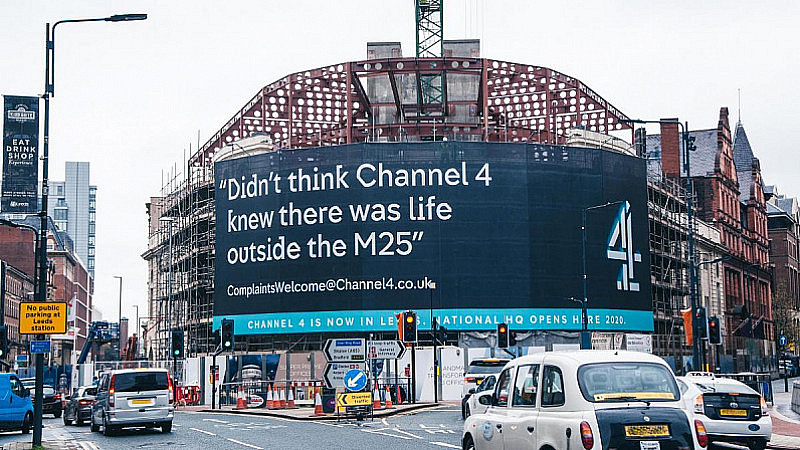 Channel 4 has released its annual report, showing that it has had a strong year in the face of COVID challenges.
The broadcaster delivered a record financial surplus of £74 million at year end, and has said that its revenue is forecast to exceed £1 billion for the first time in 2021.
It has also confirmed that September 6th will be the date its new National HQ at the Majestic in Leeds will officially open.
Providing an update on its 4AlltheUK strategy, it said it is on-track to hit the target of 50% of its original UK content spend with producers in the Nations and Regions in 2021, two years ahead of shedule - and is ahead of its target to create 300 roles in the Nations and Regions by the end of this year.
Quoted in the report, Chair Charles Gurassa remarked positively on the initial success of the Northern base, noting that "Our Leeds-based social business 4Studio has become the UK's most viewed social branded content partner, amassing more than 29 million views across Facebook and Instagram alone."
Across its TV portfolio, Channel 4 reports that it spent £141 million on programmes from non-London production houses - down due to COVID from the record level set in 2019 of £189 million - and achieved their "highest-ever level of investment outside London on the main channel".
Chief Executive Alex Mahon said: "Channel 4 is a uniquely British idea. We were created as a partner for others - taking money invested by advertisers and ploughing it into new ideas, new talent and social good for the benefit of our owners, the British people.
"As our results show, we are in excellent health. Our viewing share and streaming is up significantly, we have grown our digital revenues ahead of the market, and with a record financial surplus and a clear digital transformation strategy we are well positioned to continue delivering impact for UK audiences, particularly younger viewers, well into the future.
"We are successfully evolving our model for a new era where we are not just fuelling the engine of our world leading production sector but helping spread its impact outside of London and into different parts of the UK. As we emerge from the impact of one of the worst crises of our lifetime - I believe we are stronger and more able to deliver our purpose than ever."
This month, it was reported that the government was preparing to launch a formal consultation into the broadcaster's long-term future, with discussions circulating about privatisation or sale of a minority stake.