18 December 2020
Work starts on Liverpool's film studios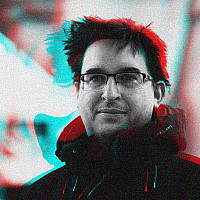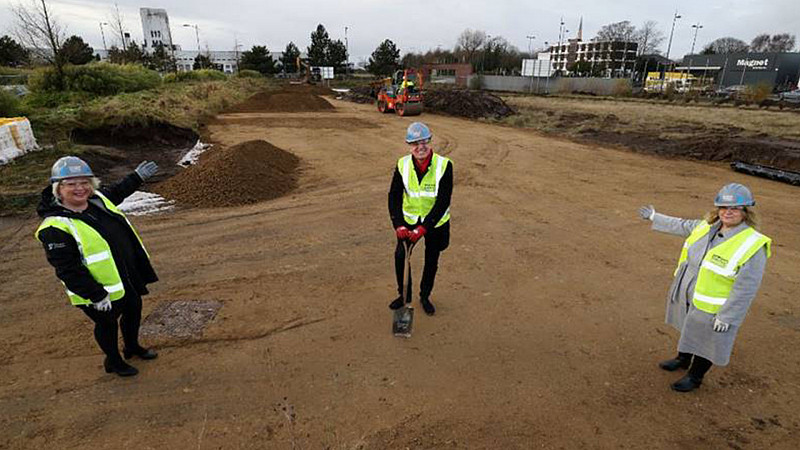 Contractors have broken ground on two new sound stages in Liverpool.
The 20,000 sq ft "pop up" studios are being built on ground adjacent to the Littlewoods Building and are part of the £17m development of the site.
Aimed at the high end television and film production sector, the hope is that they will cement the city's reputation as one of Europe's key film and television locations.
"It's exciting to see these brilliant film and high-end TV production facilities in person," said Steve Rotheram, Metro Mayor of the Liverpool City Region.
"These studios give to the film and TV industry yet another reason to work with us here in the Liverpool City Region. I know that we have the talent and people here to complement the facilities and really make the best of this fantastic opportunity and see new productions made here for years to come."
The sound stages are expected to be operational by Spring 2021 and the Liverpool Film Office says it's already in talks with "major global production companies."
"Liverpool's film and TV sector has flourished in the past decade and these purpose built sound stages symbolise how far the city has come as one of Europe's leading go-to locations," added Councillor Wendy Simon, Acting Mayor of Liverpool.
"Being adjacent to the future Littlewoods Film Studios, these high-end facilities means the city will be able to provide the industry with a complete support package and I can't wait to see them welcoming their first productions.
"There's already a huge amount of interest to book these studios, which underlines their value, but they will also prove to be a fabulous asset for training and nurturing talent in Liverpool."
According to the film office, Liverpool hosted 212 productions this year, with 670 filming days. These boosted the local economy by nearly £13.5m and supported 490 jobs. That was a fall on last year, due to the Covid-19 pandemic.
In 2020 productions included Netflix's Munich 38, Sky's COBRA, The Batman (Warner Bros), The Irregulars (Netflix), Time (BBC) and So Awkward (CBBC).
"During the first lockdown we worked hard to put plans in place which would enable filming to return in a covid-safe manner. One of the first major projects to make those plans a reality was the biggest movie being filmed in the world at that time – The Batman – so we don't do things be halves in the Film Office!" said Lynn Saunders, Manager of Liverpool Film Office.
"Seeing filming back in the city region feels right. We lost nearly six months when it should have been our busiest time of year, but as the report shows, our production figures remain strong which I'm incredibly proud of."