02 December 2020
Planning approval given for Liverpool's first purpose-built film and high-end TV stages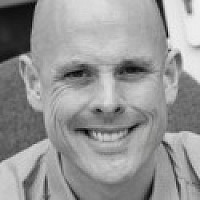 Liverpool City Council has received planning approval to build the city's first purpose-built film and high-end TV stages, adjacent to the Littlewoods Building off Edge Lane.
The city's planning committee has this morning given approval for two 20,000 sq ft sound studios. Contractor Morgan Sindall has been appointed to construct the facilities, which are a 10-minute drive from the city centre.
Work will begin this month and the sound stages are expected to be operational by Spring next year. The Liverpool City Region Combined Authority approved £17m for the new film and TV stages, along with the Littlewoods Film and TV studios, In July this year.
Joe Anderson, Mayor of Liverpool, said: "I'm delighted we've got the green light to create these new sound stages and I can't wait to see them welcoming their first productions.
"Being adjacent to the future Littlewoods Film Studios, the new sound studios will transform Liverpool's ability to provide the TV and Film industry with a complete support package.
"Such is the interest in the city and in these new facilities we're already getting calls about bookings before we've even built them!.
"These sound studios also means the city will have all the right ingredients to be a 'Hollywood of the North' for training, production content and talent in Liverpool – which will lead to more investment and more jobs."
Acclaimed writer Jimmy McGovern added: "I love the fact that Liverpool council is looking to build these new TV and film studios.
"Everyone knows how great the city is in hosting productions, but we can't always complete a shoot here due to a limited studio capacity.
"These new studios will be a huge shot in the arm for the sector and especially for the hugely talented army of people who make the magic happen off screen, as they will save a lot of time wasted having to travel to other studios elsewhere.
"It's also great news for young kids in our city and region wanting to get into the industry and in particular it'll be a brilliant boost for the Kensington community which desperately needs this type of investment and the fantastic job opportunities it presents."
Liverpool City Council's Film Office is overseeing the scheme and is in talks with major global production companies over the use of the stages from next year.