03 November 2020
BBC's Allan to replace Kirkwood as Executive Producer of Hollyoaks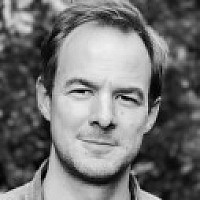 Lucy Allan is to leave the BBC to join Lime Pictures as Head of Continuing Drama and Executive Producer of Hollyoaks.
Allan was the In House Genre Lead for Drama Productions at BBC Children's, with a slate that included The Worst Witch, Hetty Feather, The Dumping Ground and Get Even.
The role, which will see Allan drive the creative direction of the Chester-based soap into its 26th year on Channel 4, will take effect in January following the departure of current executive producer Bryan Kirkwood.
Kirkwood announced in September that he would be leaving after eight years on the soap.
She said: "It's a hugely exciting time to be joining Lime Pictures as Head of Continuing Drama.
"To arrive at Hollyoaks as it reaches its milestone of 25 years on screen was an opportunity too good to miss. Thanks to Bryan and his team I have inherited a show that is loved by its audience and I will relish the chance to move it forward into its next exciting chapter."
Claire Poyser and Kate Little, MDs of Lime Pictures, added: "We are thrilled that Lucy is joining Lime Pictures as Executive Producer, Hollyoaks and Head of Continuing Drama.
"Lucy brings a passion for storytelling, a clarity of creative vision, has a great reputation for nurturing talent and is known for her ability to successfully lead large teams."