16 September 2020
Lineker takes £400k pay cut to remain Match of the Day host for next five years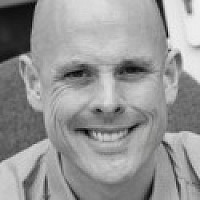 Gary Lineker has taken a £400,000 pay cut to remain as host of MediaCityUK-produced Match of the Day for the next five years.
New Director General Tim Davie announced the deal as he launched the Corporation's annual report yesterday.
The report revealed that Lineker was again the BBC's top earner with a salary of £1.75m for 2019/20. The former England footballer, whose new salary will be about £1.3m, tweeted: "Absolutely delighted to continue working with the brilliant people at @BBCSport for another 5 years."
On the subject of social media, Davie said: "Before you ask, Gary knows that he has responsibilities to the BBC in terms of his use of social media."Lineker has frequently been criticised externally for posting political tweets to his 7.6m followers.
After his new deal was announced, Lineker defended his use of the platform, tweeting: "BBC recognise that I tweet carefully and will continue to do so."
The pay cut puts him level with Zoe Ball, who was paid £1.36m last year. That was a pay rise of £1m after she took over the Radio 2 breakfast show, despite the flagship programme losing a million listeners on her watch. However, it remains the UK's most popular radio programme.
The annual report, which includes the salaries of all staff earning more than £150,000, reveals substantial pay increases for many other prominent women.
Lauren Laverne's income was boosted to £395,000 following her promotion to become 6 Music's lead presenter. Fiona Bruce took home £450,000 after becoming the presenter of Question Time and Emily Maitlis now earns £375,000 a year after becoming the lead presenter on Newsnight.
The list only covers earnings from the BBC's public service output, meaning it is dominated by news and sport presenters. The decision to exclude staff who work for BBC Studios, the Corporation's for-profit programme-making arm, means pay on many popular shows is kept secret.
The annual report revealed that the BBC missed its target of having 15% of leadership positions held by black, Asian and minority ethnic staff by 2020.
On-screen representation of BAME people was up to 27%, but it remained below 10% for production staff.
The annual report also revealed that the BBC is facing substantial financial pressures. There has been a small drop in the number of British homes paying for a television licence, even though the number of households in the UK continues to rise.
And the BBC admitted: "Netflix is often seen to be the market leader by younger audience members. iPlayer is generally valued, but it is usually used to find something they already know about rather than as a destination."
The BBC's top earners:
1 Gary Lineker - £1.75m
2 Zoe Ball - £1.36m
3 Graham Norton - £725,000
4 Steve Wright - £475,000
5 Huw Edwards - £465,000
6 Fiona Bruce - £450,000
7 Vanessa Feltz - £405,000
8 Lauren Laverne - £395,000
9 Alan Shearer - £390,000
10 Stephen Nolan - £390,000