12 August 2020
Missguided insisted on Northern crew for new Channel 4 series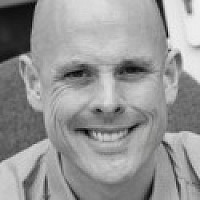 Manchester-based fast fashion retailer Missguided insisted on an all-northern crew before granting access for a behind-the-scenes series that begins on Channel 4 tonight.
Inside Missguided: Made in Manchester is produced by Pulse Films and "lets cameras behind-the-scenes to see what life is like for their young, female-dominated workforce at their offices in Manchester."
Executive Producer Nelesh Dhand said Missguided had previously turned down more than 500 requests for access from production companies - and then insisted on an all-Northern crew before Pulse got given the greenn light.
"What was important was Mancunians telling the story," said the Mancunian, who is also Creative Director of Pulse Films. "Missguided was very conscious of having a southern voice and southern team coming up and making a sneery cynical documentary about their world and their city.
"We had a huge fight on our hands to attract the best talent. I felt like I had to re-pitch the show to C4 all over again."
The four-part 'Inside Missguided' series will explore the "dizzying growth and frenzied expansion" of the retailer."
Company founder and owner Nitin Passi announced the news on Instagram, writing: "Last year I decided to allow a camera crew to come to our HQ to film an unfiltered, see-us-as-we-are view of the passion, hustle and madness that happens behind the four walls that are Missguided.
"There are four episodes in the series and they'll all be available to binge-watch after the first one airs. I said it was unfiltered, hence after the 10pm watershed!"
Passi founded Missguided in 2008 from a factory in Prestwich, using a £50,000 loan from his father. He built it into a global success story with a turnover of £216m, although after eight years of almost continual success it made a loss after tax of £46.7m in 2017/18.
Channel 4 said the series follows the brand and its staff as they "double down their efforts and attempt a glitzy comeback – spending more than ever before to bring the business back to glory in 2019".