27 February 2020
Jellyfish Pictures opens new studio in Sheffield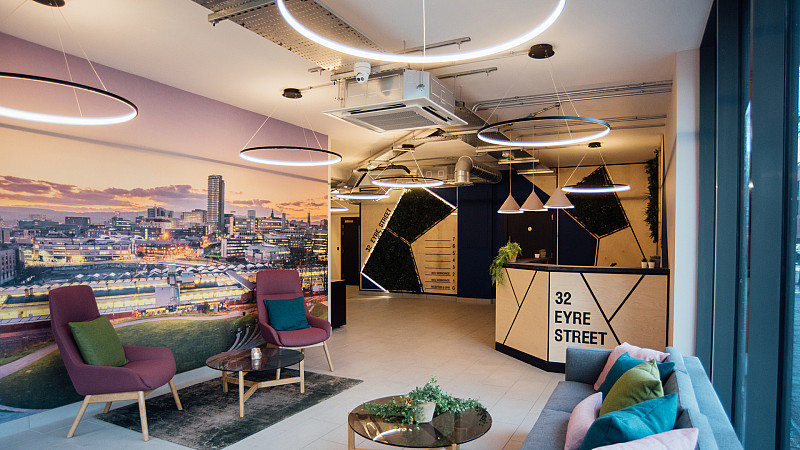 Jellyfish Pictures is opening a new base in Sheffield, having outgrown its current office in the city.
The animation and VFX studio only opened its Northern base in May last year, but said it had seen rapid growth across the business.
"Recognising Sheffield as an area that held great potential for growth in the VFX and Animation industries led to the opening of Jellyfish Sheffield early last year," said Phil Dobree, CEO, Jellyfish Pictures.
"It's an incredibly proud moment for me, now, to announce our further expansion in the North of England. For it to come about so drastically and quickly, only confirms the hunger for a larger Creative Industries presence outside of London, of which we are committed to cultivating."
Its animation team has more than doubled over the past 3 months and in December it opened a new state-of-the-art facility in Brixton, which is capable of seating 200 artists.
None of its locations have hardware housed on site, which will be the same in the new Sheffield city centre studio. Staff operate in a completely PC over IP environment all technology and pipeline is housed in a centrally based co-location in Hayes.
The Sheffield studio will be overseen by Animation Director, Kevin Spruce, with a Hollywood animated feature film currently in-production.
"None of this would have been able to happen without Jellyfish Pictures' continued investment in pushing the boundaries of virtual technologies. The ability to ramp up as needed and easily move to a bigger facility has been of invaluable worth," continued Dobree.
"Casting off the constraints of our on-premise infrastructure has allowed us to not only remain agile and scalable when taking on projects, but also allows us to put talent first. This technology has enabled us to reach new heights, and I can't wait to see where the next steps take us."
The company's VFX credits include Solo: A Star Wars Story, The Last Jedi and Rogue One: A Star Wars Story; TV Dramas including HBO's Watchmen, Netflix's The Innocents and Black Mirror. It has also produced CG for Dennis and Gnasher: Unleashed (CBBC), Floogals (Universal Kids) and Bitz & Bob (Cbeebies) and most recently, has embarked on developing and producing its own original animated children's content.