24 January 2020
MediaCityUK appoints new agent to market empty workspaces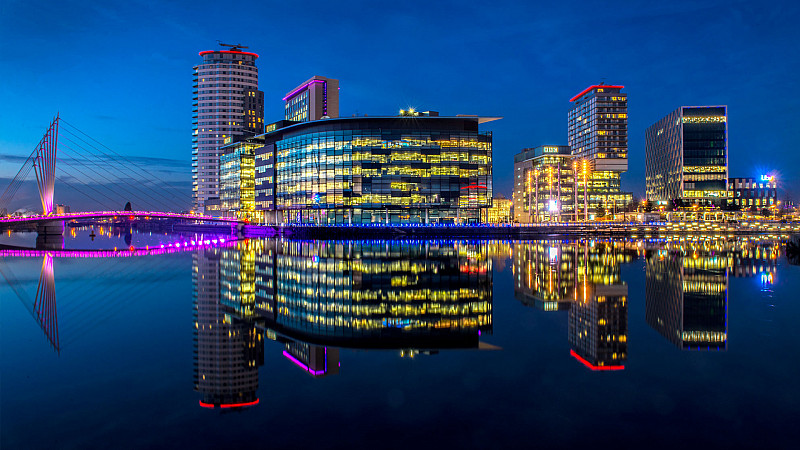 MediaCityUK has brought in Canning O'Neill to work alongside OBI and CBRE to market vacant workspace.
The development currently has 1m square feet of offices, and Canning O'Neill will take joint responsibility for leasing in the Blue and White Towers, plus Tomorrow, The Greenhouse and Digital World Centre.
"Canning O'Neill's strong track record working with us on the Digital World Centre since 2012, coupled with their strong performance over many years and in-depth knowledge of Salford Quays and MediaCityUK's office market made it a natural progression to take on these additional assets and support the delivery of our vision for MediaCityUK for its next decade of evolution," said Chris Reay, MediaCityUK Property Director.
It comes as MediaCityUK continues on its next phase of growth, which will see it double in size over the next 10 years.
"MediaCityUK is a major player in the office market.  Due to high demand, the availability of space in the wider area is in decline and MediaCityUK is uniquely placed to ensure that quality office space is available to fuel future growth," explained Mark Canning, Director at Canning O'Neill.
"MediaCityUK is a global brand and we are delighted to join the team at a time when the commercial property offering is poised to go to the next level as MediaCityUK embarks on its expansion plans."
MediaCityUK is a joint venture partnership between Peel L&P and Legal and General Capital.