17 October 2019
Scott Mills to take over Danny Baker's former morning slot on BBC Radio 5 Live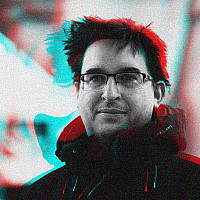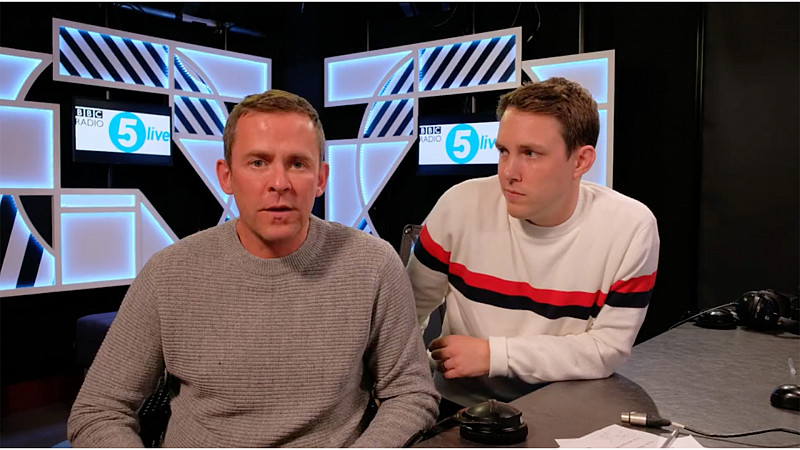 BBC Radio 5 Live has announced that Scott Mills and Chris Stark of BBC Radio 1 will be hosting its new Saturday morning show.
The pair have worked together on BBC Radio 1 for 7 years and Stark also co-presents Radio 5 Live's award-winning, That Peter Crouch Podcast.
"I'm so delighted to be joining BBC Radio 5 live! I love my Radio 1 show and covering for Claudia on Radio 2 which I'll still be doing. But I'm now ready to bring a whole different show to 5 live. Expect lots of laughs and of course Chris Stark. Just what you want on a Saturday morning!" said Mills.
Stark added:
"Saturday mornings for me were always the excitement of a day of sport ahead and the routines that came with it. Wenzels steak slice, listening to Fighting Talk, meeting up with mates at the Pinner war memorial before kicking on to Vicarage Road. To take on Saturday mornings at 5 live is a huge honour. I'm excited for us to make a show that reflects the lives and stories of everyone listening on a Saturday morning. The best time of the week. We cannot wait to get started."
The slot was held by Danny Baker, until May, when he was sacked by the BBC following accusations of racism.
Mills and Stark will begin the new show from 9th November.
The MediaCityUK-based station has also revealed changes to its Sunday line-up, with John Pienaar's weekly programme, Pienaar's Politics, moving to the earlier time of 9am.
This will be followed at 10am by Laura Whitmore. Then at 11.30am, there will be discussion show The Squad With Nick Bright, followed by 5 live Premier League Sunday.
"Scott Mills is one of the best broadcasters in the business and I'm excited about the new show he and Chris Stark will be bringing to Saturday mornings," said Heidi Dawson, Controller at BBC Radio 5 live.
"Laura Whitmore has done a fantastic job across a number of shows on 5 live and it's brilliant that we can now offer her a show every Sunday morning. Laura is a fantastic new radio star who has already made a great impact with listeners."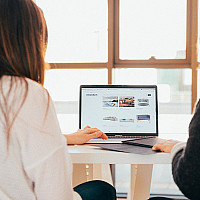 Submit your information for the Top 50 Integrated Agencies ranking
We'll need your details by November 4th