23 May 2019
Reeves and Mortimer return to BBC with second series of Big Night Out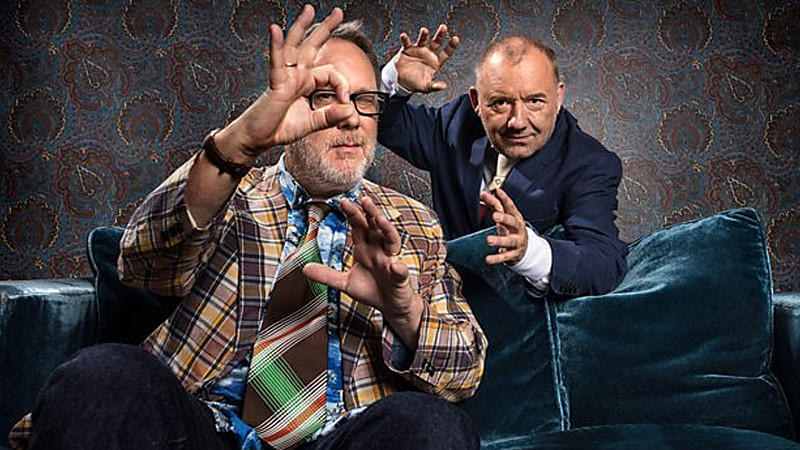 BBC Four has ordered a second series of Vic & Bob's Big Night Out.
It follows the successful return of the duo in 2018 for their 25th Anniversary special.
"I am overjoyed to welcome back Vic and Bob to BBC Four. Their big night out was a must-see moment on the channel last year and we're looking forward to even more of their inimitable anarchy," said Cassian Harrison, Channel Editor BBC Four.
The studio based show will feature - "special effects, songs, stunts and plenty of surprises." There will also be the return of sketches including Novelty Island, Judge Nutmeg, The Free Runners and Mostly UnHaunted.
"We've had so much fun writing this series, the chemistry between us has never been so explosive and we can't wait to get going - for our writing to make it on screen and see how it all works out," said Vic and Bob.
The show is a reimagining of the original Big Night Out, which was first broadcast in 1990.
It's a BBC Studios production, produced by Lisa Clark, the executive producer is Ben Caudell, the studio director is Mat Whitecross. The Commissioning Editor for the BBC is Alex Moody.