24 May 2019
Gentleman Jack gets second series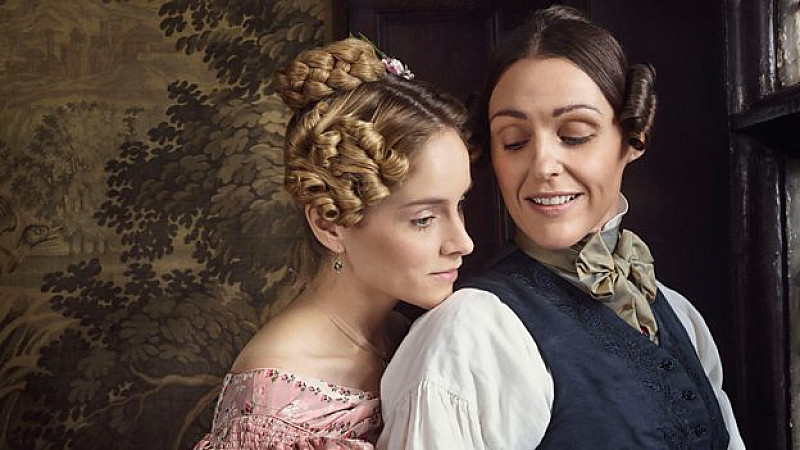 Sally Wainwright's new drama, Gentleman Jack, has already been recommissioned for a second series.
The first episode aired on BBC One last Sunday and received critical acclaim and peaked with 5.6m viewers.
Starring Suranne Jones, it's made by Lookout Point production for BBC One and co-produced with HBO.
"It's so exciting that so many people have had such a positive response to Suranne's exuberant performance as the brilliant, life-affirming Anne Lister and to Sophie's beautiful performance as her courageous partner, Ann Walker," said Wainwright.
"I'm utterly delighted that we've been recommissioned, because there are so many more big, bold stories to tell about Anne Lister and Ann Walker."
The second outing will also use the real-life diaries of Anne Lister, part of which were written in code.
"I'm so thrilled that I will be joining Sally Wainwright on the second part of Anne's journey. We always dreamed there would be more and now we get to play it all out," added Suranne Jones.
Further details of the second series, which will be made up of 8 episodes, will be announced shortly.
"We're thrilled that Anne Lister's story has resonated so powerfully with audiences in the U.S. and abroad, and we're grateful to Sally Wainwright and the entire Gentleman Jack family for bringing her story to life," said Francesca Orsi, Executive Vice President, HBO Drama Programming.
The first series was directed by Sally Wainwright, Sarah Harding and Jennifer Perrott, produced by Lookout Point for BBC One, and co-produced with HBO. The producer is Phil Collinson.