24 May 2019
Beijing Film Academy honours Bradford City of Film Director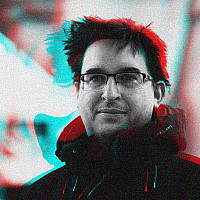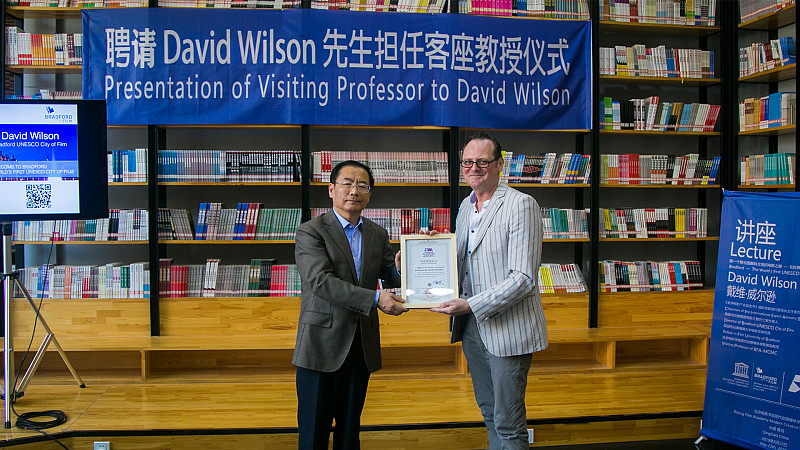 David Wilson, the Director of Bradford UNESCO City of Film, has been made Guest Professor at the Beijing Film Academy.
The appointment is in recognition of his work in promoting collaboration between the UK and China film sectors. He has spent the last 6 years developing relationships between the 2 countries and helped established Bradford's film office in Quindao.
Wilson will also contribute to China's Blue Book of Film, an annual report on the development of the global film industry.
"I met with Mr Wilson in London recently but already knew a lot about Bradford and the cooperation and support given to Qingdao to become a UNESCO City of Film," said Professor Lu Bin of the Beijing Film Academy and Editor in Chief of the China Blue Book of Film.
"We are very pleased to have Mr Wilson as part of the editing team for the China Blue Book of Film and look forward to welcoming him to the Beijing Film Academy – Modern Creative Media College in Qingdao to speak with our students and also discuss future collaboration with Bradford."
James Bridge, Secretary General and Chief Executive to the UK Commission for UNESCO added:
"Bradford's work as a UNESCO Creative City of Film has an impact not only for the sustainable development of Bradford as a UK City but also contributes toward the development of the global conversation on the wider use of culture in this area. The film heritage of Bradford and Qingdao creates ideal conditions for further cooperation in skills development to support film and TV in UK and China and looks to future collaboration as part of the co-production treaty.  The cooperation also brings wider benefits such as film education and tourism."