21 March 2019
Bill Wyman and Nick Broomfield head to Sheffield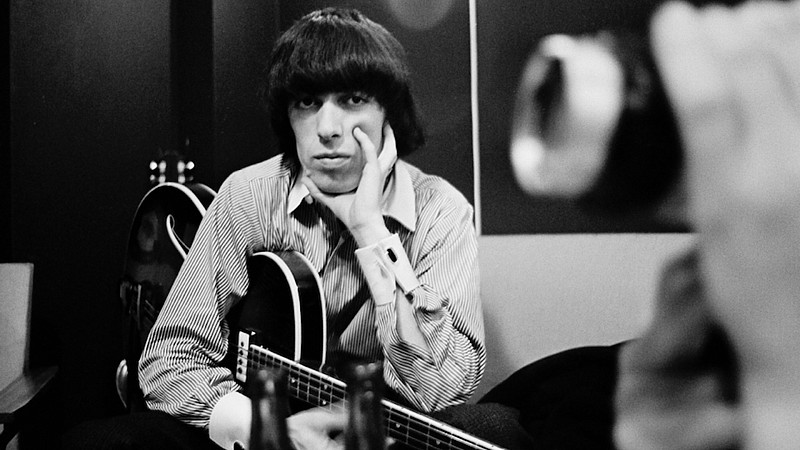 NB - 28TH MARCH 2019 - SHEFFIELD DOC/FEST HAS ADVISED THAT THE BILL WYMAN EVENT AND SCREENING HAVE NOW BEEN CANCELLED
Former Rolling Stone, Bill Wyman, has joined this year's Sheffield Doc/Fest line-up.
He will be in conversation with filmmaker Oliver Murray following the European premiere of film, The Quiet One.
Throughout his career, Wyman shots hours of unseen film footage, took thousands of photographs and collected a vast archive of memorabilia.
The film explores his life and exploits with the Rolling Stones, but also how the archive suggests that he's still coming to terms with how his life turned out.
Organisers have also announced that filmmaker Nick Broomfield and British hip hop legend, Rodney P will also be presenting their latest work.
Broomfield returns to Sheffield for the UK premiere of Marianne & Leonard: Words of Love. It's about the tragic love story between Leonard Cohen and his Norwegian muse Marianne Ihlen. They met on the Greek island of Hydra in 1960 as part of a bohemian community of foreign artists, writers and musicians. It's the same location that a 20-year-old Broomfield first met Ihlen, who introduced him to Cohen's music and encouraged him to make his first film.
"Doc/Fest has a great tradition of celebrating music, musicians and their films, and the 2019 festival promises to be another special year. We're thrilled to be showcasing these new, reverberating stories spanning legendary and current worlds of rock'n'roll, hip hop, techno and the 'ghetto sound of Lisbon," said Melanie Iredale, Interim Director, Sheffield Doc/Fest.
The 2019 Festival takes place 6-11 June.
*** NB - 28TH MARCH 2019 - SHEFFIELD DOC/FEST HAS ADVISED THAT THE BILL WYMAN EVENT AND SCREENING HAVE NOW BEEN CANCELLED ***