09 March 2022
Co-operatives UK rebrands with Manchester agency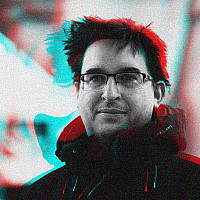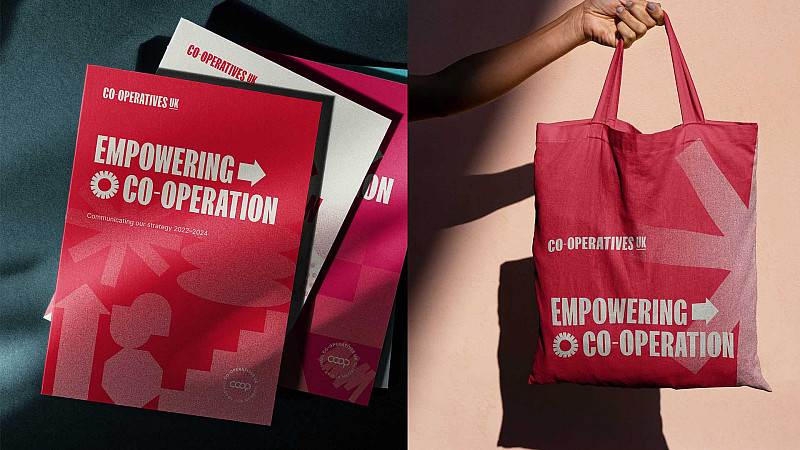 Co-operatives UK has today launched its 3 year strategy, alongside a rebrand.
It has worked alongside Manchester's Instruct Studio on the branding, which incorporates a new strapline: Empowering Co-operation.
"It's been a fascinating journey understanding the challenges of how we communicate beyond the movement, and with this new look we can reach new audiences and engage with existing ones much better," said Instruct's Creative Director, John Owens.
"We supported the refinement of the strategy and it became clear that a key distinction needed to be made between Co-operatives UK as an organisation and the wider co-op movement. At the same time, talks were taking place with the international marque holder dotCoop and we all had a bit of a lightbulb moment, which led to the use of the international marque as a badge next to the new logo."
Instruct was brought in to give a new perspective on how co-ops are communicated and perceived, whilst aligning to the new strategic aim. It said that it wanted to "hint" at the heritage of the movement, while giving it a modern twist.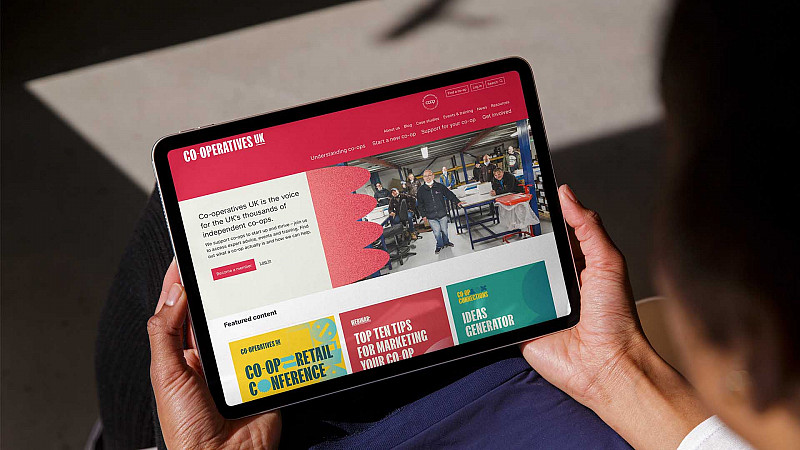 Co-operatives UK is the trade body that represents 7000+ co-ops which are collectively worth £39.7 billion to the UK economy.
"Our exciting new strategy has a focus on empowering young people; enabling tech and digital; leading a new era of co-operation; embedding the co-operative values and principles across all business and inspiring communities to grow the co-operative economy," added Co-operatives UK CEO Rose Marley.
"These five themes will run through everything we do over the next three years."