08 February 2019
Prolific London launch night draws in over 200 marketing and tech professionals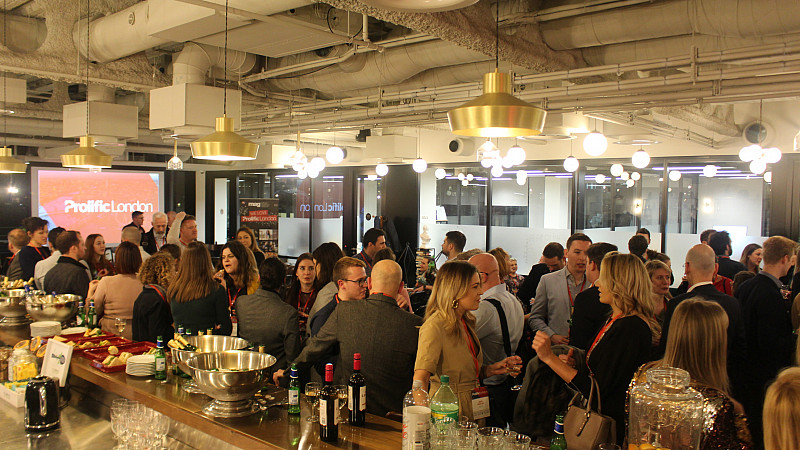 Prolific London - a new sister title to Prolific North - enjoyed a successful launch party last night in Shoreditch. 
Marketing and tech professionals from across the capital came together last night to mingle and celebrate the official launch.
Held in association with Media Agency Group, one of Prolific London's founding partners, the launch event took place at their offices on Appold Street.
The night began with a welcome drink and a networking opportunity before David Prior, Editor of both Prolific London and Prolific North, shared some introductory words and thanked everyone for coming. 
After the guest speeches, there was a panel discussion with representatives from each of the 10 founding partners. 
David Prior said: "It's great to see so many faces here, new and old. We've been wanting to launch in the capital for years now and I'm thrilled that it's finally happened.
"Having established ourselves as the go-to home of news, events and jobs for the creative sector in the North, we're delighted to be up and running and proving ourselves as a must-read title for mid-market marketing and tech news in the capital."
Founding Partners of Prolific London