07 September 2021
Deadline approaching for entering the Prolific North Tech Awards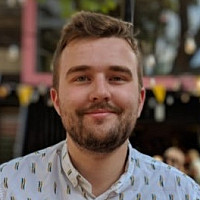 Only a few days remain to meet the final entry deadline for the Prolific North Tech Awards, which celebrate the region's finest tech talent.
Submissions for the awards close on Friday, September 10th, across its range of categories, encompassing innovations and projects, teams and businesses, and individuals within the technology sector in the North.
Tech innovation in the North of England has grown hugely and leads the way globally in many areas. The Prolific North Tech Awards recognise the fantastic growth and success of the sector, rewarding those who have made it happen.
The Tech Awards will be presented at a ceremony on October 21st hosted at Manchester's Museum of Science and Industry. Here, the whole tech sector will unite to celebrate alongside their colleagues and peers.
The judging panel is made of of industry leaders including Tech Nation's Liz Scott, BJSS's Sarah Tulip, and Twitter UK's Paul Chivers. They will come together to create the awards' shortlist, set to be announced on September 23rd, and pick the final winners.
A combination of judges' scores and a public vote will decide the winners of the duo of individual awards - Tech Entrepreneur of the Year and Tech Mentor of the Year - which is free to make a nomination within, either for yourself or for a colleague.
To learn more and make an entry before the final deadline on September 10th, click here.