12 August 2021
Voting now open to find this year's Outstanding Contributor to the North at the Champions Awards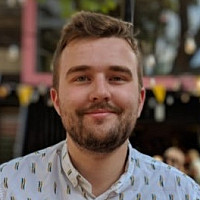 The Prolific North Champions Awards are on the lookout for two Outstanding Contributors to be named at this year's awards ceremony.
The duo of awards - Outstanding Contributor to the North and Young Outstanding Contributor to the North - are intended to find those individuals making the biggest difference within the region's creative and digital sector, and you can vote for your favourite now.
Entries are now closed for the Prolific North Champions Awards, which have recently announced that Brewin Dolphin will be an Associate Sponsor. The awards are set to be revealed on September 16th at The Point, Lancashire Cricket Club in Manchester.
The ultimate winners of both individual awards will be decided by a combination of the voting process and scoring by the judging panel, which is drawn from leading figures in the industry.
Outstanding Contributor and Young Outstanding Contributor to the North sit alongside the rest of the Champions Awards categories, shortlists for which will be announced very soon.
The Prolific North Champions Awards launch the awards season for Prolific North, and are a calendar staple for hundreds of professionals across creative, digital, tech, media and marketing. The remainder of the season includes the Prolific North Tech Awards and the Prolific North Marketing Awards. Entries for both remain open for entries right now.
Cast your vote now to name the two individuals you believe have made the most positive and lasting mark on the sector.