29 July 2021
Entries open for the Prolific North Tech Awards 2021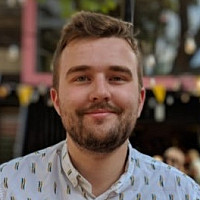 The Prolific North Tech Awards, which take place in October at Manchester's Museum of Science and Industry, reward the most remarkable tech innovations and professionals in the region - and are open for entries now.
The North is home to some of the most exciting technology businesses in the UK, operating at the forefront of what they do and playing a significant role in the national and international tech ecosystem.
The Tech Awards - which have Verlingue as Associate Sponsor - will continue Prolific North's season of industry awards ceremonies, rewarding those innovations, individuals, teams and companies making the biggest impact.
Submissions for the awards are open now - Early Bird entries, which offer discounted administration fees, are closing soon on August 13th, while the final deadline is approaching on September 10th.
The winners will be revealed on October 21st at Manchester's Museum of Science and Industry, where a host of inspirational and influential tech professionals will be coming together to celebrate with Prolific North.
Categories at the Tech Awards span specialisms and include Innovation of the Year, App of the Year, Ecommerce Company of the Year and the Rapid Growth Award. There are also two individual awards which are free to make a nomination for - Tech Entrepreneur of the Year and Tech Mentor of the Year.
Shortlists and winners will be decided by an expert panel of judges drawn from the region's booming tech sector, while the individual awards will be down to a combination of judges' scores and a public vote.
The final shortlist, outlining some of the North's top tech talent, will be revealed online on September 23rd Enter early to make the most of Early Bird discount, and don't miss the opportunity to celebrate the top tech talent along with your peers in the industry.