01 July 2021
The Early Bird entry deadline for 2021's Champions Awards is fast approaching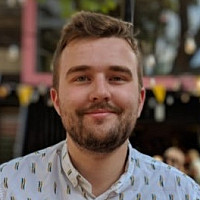 Early Bird entries for the awards which are championing talent in creative and digital in the North of England close tomorrow (July 2nd) at midnight.
The Prolific North Champions Awards recognise brilliance across creative, digital, tech, media and marketing, judged by a leading panel of industry figures.
Formerly known as the Prolific North Awards, they have been running since 2013 and are among the most prestigious industry awards for the region.
Their final deadline arrives on July 23rd - but you've only got until tomorrow to make a submission for the Early Bird price of £150 + VAT. Learn more about how to enter here.
The Champions Awards feature awards in a range of categories, including the individual categories - Young Outstanding Contributor to the North and Outstanding Contributor to the North - which are free to enter. There is also the opportunity to make three entries and receive a fourth for free.
Judging is a rigorous two-stage process conducted by our leading panel, who will come together to make the final decision on shortlists and ultimate winners in each category.
The judges have been drawn from a wide range of influential organisations, and feature decisionmakers from across the board. They include Andrew Soar, Creative Director at Ogilvy; Karen Milligan, Founder of MillK Media; Mike Jeffs, CCO of Hark; and Leadership Consultant Sharon Amesu.
The winners will be revealed at the high-profile awards ceremony on September 16th in Manchester. The event - an unmissable date for the industry calendar - is hosted at The Point, Lancashire Cricket Club and will reunite the creative and digital sectors in-person.
Click here to see the award categories in full, and make a start on your Early Bird entry to the awards.