17 April 2019
Leeds Digital Director shares his Top 10 events happening at this year's festival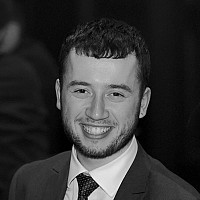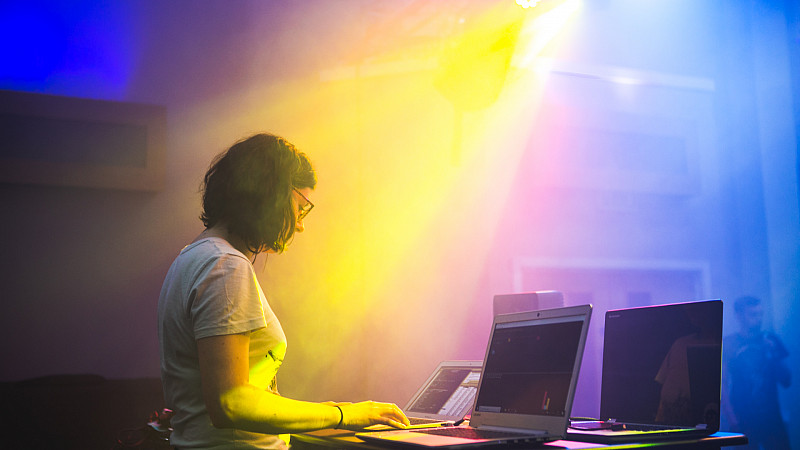 More than 230 events will take place at this year's Leeds Digital Festival - one of the largest gatherings of its kind in the UK - and will start on Tuesday and run until Friday 3rd May. 
The open-platform 11-day festival will take place at different venues in the city, bringing together agencies, collectives, universities and digital companies to celebrate the thriving digital scene in Leeds. 
After starting in 2016, the festival has grown significantly year-on-year. During the same time period last year, there were more tech events in Leeds than in San Francisco. 
Stuart Clarke, Festival Director, has been involved since day one. "A bunch of us got together in a pub to think how we can make some noise about the tech sector in Leeds and came up with the idea," he told Prolific North.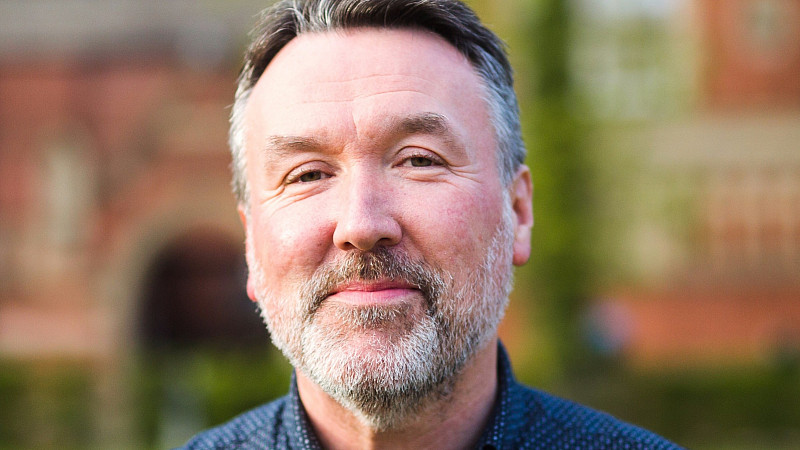 The first festival was in 2016 with 56 events, 115 events in 2017, and 170 events with 20,000 attendees at Leeds Digital last year.
Stuart believes that the continuous growth and success of the festival is down to the open-platform format which means that anyone can organise an event and register it on the festival website. 
"A lot of people who have been involved previously have said that they feel like the festival belongs to them. It's about groups, individuals and companies taking ownership of events and organising them themselves."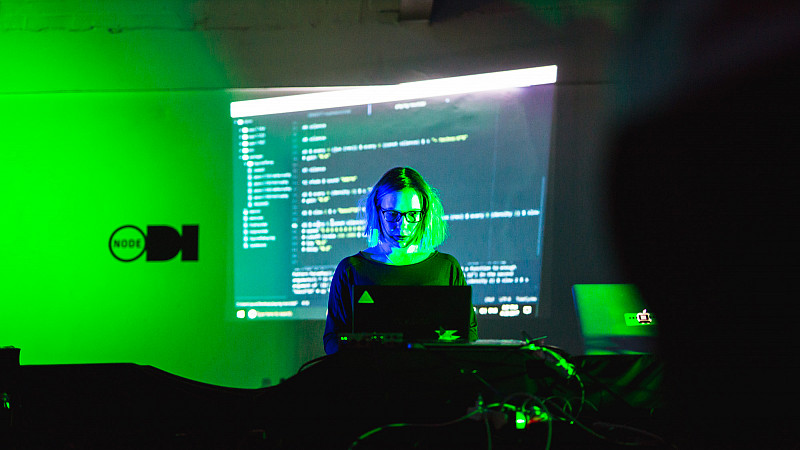 According to Stuart, the festival also looks to boost Leeds' reputation as a hotspot for talent. "We've got some amazing universities here but if we don't tell them what's in the city, they'll miss out and just go back home after their course ends, or off to London. 
"Like many other great Northern cities, Leeds is a springboard for talent. There's the challenge of encouraging homegrown talent and also holding onto the great students that are coming into the city. The festival looks to address that. 
Prolific North asked the director to pick out 10 of his favourite events taking place during the festival...
Stuart Clarke's Top 10
Sonic Symposium
Sonic Symposium: a look at current and future trends in music technology presented by The Superposition and Leeds Digital Festival. Join us as we discuss how advances in music technology influences music composition and performance, taking a glimpse at ambisonic sound, gestural controllers and interactive technology. Presentations from Martyn Ware (Heaven 17 & The Human League), Adam Stark (Mimu) plus guest speaker. Followed by discussion panel and Q&A.
Where: Clothworkers Centenary Concert Hall, University of Leeds School of Music, Leeds, LS2 9JT
When: Friday 26th April, 18:00–22:00

How Yorkshire-built technology helps fight the global exploitation of children online 
In this session, we will hear from InHope and Crisp about how technology built here in Yorkshire and InHope's collaborative network of 46 hotlines in 40 countries are stamping out child sexual abuse online and helping the world's online communities stay safe in 2019 and beyond.
Where: Avenue HQ, 10-12 East Parade, Leeds, LS1 2BH
When: Tuesday 23rd April, 17:30–20:00
Launching an Enterprise-powered start-up: 12 technical takeaways
Zenith does things differently. They understand that flexible and scalable platform delivery is about thinking lean, innovating and driving forward. Join them at their HQ at Kirkstall Forge for a selection of local beers and pies on our roof terrace, followed by an open and honest talk from our internal development team.
Where: Zenith, Number One, Great Exhibition Way, Kirkstall Forge, Leeds, LS5 3BF
When: Wednesday 24th April, 17:30–19:30
Code in the dark
Epiphany presents the UK's fourth Code in the Dark competition. 25 Developers enter, only one will be crowned the champion – and you can watch the battle unfold! Come down and support (or berate) our brave contestants as they take on this challenge. We're welcoming a large audience of developers and non-developers alike to join in – you'll be able to review the code and the design as it evolves in each heat, you'll even know the outcome… but the contestants won't.
At the end of each heat, our panel of judges will decide the victor. Your decision will crown the fourth Code in the Dark UK Champion!  
Where: Duke Studios, 3 Sheaf Street, Leeds, LS10 1HD
When: Thursday 25th April, 19:30–22:30

Teen Mental Health - What do we need to understand about young people's online lives in a digital age
This event brings together international experts in the field alongside the local voices of young people to explore this highly contentious and often misunderstood topic. Aimed at practitioners supporting vulnerable teens, innovators developing digital services for young people, policy makers and academics, this event will dispel common myths and engage with the nuance and complexity of young people's online lives.
Where: Carriageworks Theatre, 3 Millennium Square, Leeds, LS2 3AD
When: Wednesday 1st May, 12:30 PM–5:00 PM
Digital Construction - Building the present, creating the future
Join BAM for an interactive event at the Leeds Digital Festival, where you can discover hands-on how we're using digital tools to transform the built environment. Exhibits will include Leica Geosystems – next generation laser scanning and photogrammetry, BAM Plant – Drone services, Microsoft Hololens – Mixed reality technology for business, and Autodesk – software that helps people imagine, design, and make a better world.
Where: Aspire, 2 Infirmary Street, Leeds, LS1 2JP
When: Thursday 2nd May, 13:00–15:30
Women in Leeds Digital
Women in Leeds Digital is excited to be hosting its first full day conference at this years Leeds Digital Festival. The event will showcase the range of female activity within the digital sector, and aims to educate and inform the tech talent of tomorrow on the spectrum of career options available to them. 
Where: NEXUS, University of Leeds, Discovery Way, Leeds, LS2 3AA
When: Thursday 2nd May, 9:00–17:00
Nephos 100k Startup Challenge
Nephos are interested in investing and supporting business propositions that have the potential to be part of our core portfolio of supported applications. The company is offering the winner the opportunity to incubate and bring their business concept to market with the support and stability of a company that has created and supported successful SaaS applications and disruptive IT solutions over the last nine years.
Where: Avenue HQ, 10-12 East Parade, Leeds, LS1 2BH
When: Friday 3rd May, 16:00–18:00
Digital body painting: An interactive presentation
This interactive session presents an electronic art project run by the NGO Thydêwá in a number of different indigenous communities in North Eastern Brazil in 2018, focusing on one particularly successful example. 'This Earth that Is Us' was made by the Karapotó Plak-ô community together with artist Bruno Gomes, and explores the ways in which traditional indigenous body painting can be creatively reworked through digital technologies. 
Where: Nexus Building, Discovery Way, Leeds, LS2 3AA
When: Wednesday 1st May, 15:30–16:30
Stand-up comedy with Dr Sarah Wiseman
Ever been watching a space shuttle movie and thought to yourself, "whoa, that's some jaw-droppingly bad user interface design?" No? Well, Sarah Wiseman has. In this one-off comedy special, Sarah will explain the science between some of the worst Human-Computer Interfaces (HCI) in Hollywood.
Where: Leeds Trinity University, Brownberrie Lane, Horsforth, Leeds, LS18 5HD
When: Thursday 2nd May, 16:00–17:00