12 October 2018
K7 Media restructures with new managing director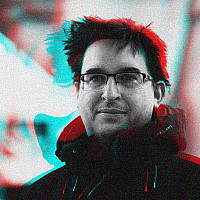 K7 Media has promoted Phil Birchenall to managing director, following a period of growth.
It means former MD and founder, Keri Lewis Brown moves into a chief executive role. Non-executive directors, Gary Carter and Clare Thompson remain on the K7 board.
David Ciaramella, Ella Turner, Richard O'Meara and Michelle Lin have been given management roles following the creation of an operations team.
Lin will focus on growing its Asia Pacific client base.
"A business restructure has been on the cards for some time, recent new business wins have provided us with the perfect opportunity to reflect on the way the team works," explained Lewis Brown.
"As a business we are committed to expanding our knowledge and expertise across global territories.  The creation of a dedicated Asia Pacific research team is testament to our ongoing commitment to deepening our understanding of the nuances of global trends."
Birchenall joined the Manchester agency in 2013 as project director. He was previously at MediaSmiths, which later merged with The White Room.