25 July 2018
Noir co-founder appointed digital account manager at Media Agency Group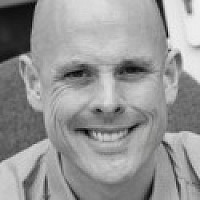 Alex Mellor, the Chief Operating Officer of branding agency Noir, has joined Media Agency Group as digital account manager.
Mellor, who co-founded Noir with Anthony Logan at the end of 2016 and oversaw two office moves within the space of 17 months, as been appointed to Media Agency Group's digital division, ClickTap Media.
His job will be to nurture client relationships and support business growth. He will report to Head of Digital Ricardo Seixas, who joined from Google earlier this year.
Before setting up Noir, Mellor worked for Social Chain, managing social media marketing campaigns for clients including Puma, Asos and Hungry House.  
Seixas said: "We had an absolutely fantastic start of the year and talent acquisition was without a doubt key part of our successes. The team is our biggest asset and Alex is a phenomenal addition that I am certain will further help us drive growth".
ClickTap's clients include I saw it First, Visit Mexico, Herbalife, Protyre, Bermuda Tourism and Sykes cottages.
Media Agency Group's HQ is at MediaCityUK Manchester and it recently opened a new office in Shoreditch, London.