18 July 2018
Leach announces new senior management team following April takeover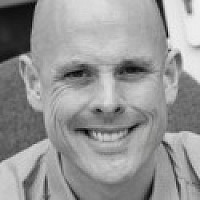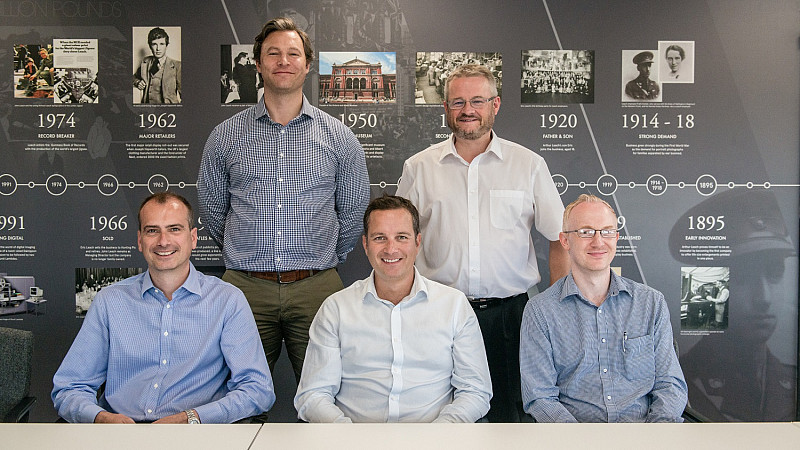 Huddersfield-headquartered graphic display specialist Leach has announced a new senior management team following its acquisition by French company Chargeurs group in April.
Richard Leach – great grandson of the company's founder – has stepped down as Managing Director to pave the way for Finance Director James Lavin to take over the reins.Adrian Wray, who joined the business in January as Head of Sales, has also been promoted to Sales and Marketing Director.
Operations Manager Russell Wilson has become Head of Operations; Company Secretary Paul Wadsworth is now Head of Finance; and Senior Project Manager Tom Foster has taken on the role of Head of Leach Inspire, the Group's heritage sector brand.
Leach, along with co-director Jim Parkin, will spend the next nine months supporting the new MD and SMT through this transitional period. 
He said: "Chargeurs is an innovation leader and a global manufacturing and services group with leading positions in its four markets and a customer portfolio spanning 80 countries.
"They have their sights set on worldwide revenues of €1bn by 2022, so it's no surprise that their aspirations for Leach are so ambitious.
"However, they have acquired the business at a pivotal point in our evolution. Established 127 years ago, Leach has stood the test of time because we have continued to innovate. With Chargeurs' investment, the pace of this innovation, R&D, new product development and personnel advancement, will only accelerate."
'I obviously have a sentimental attachment to the business because it was founded by my great-grandfather. But what began life as a one-man photographic studio has grown to become a 100-strong organisation with over 500 customers and the most robust management team yet.
"This succession strategy was a long time in the making, but I know the board is well-placed to build on the Leach family legacy. I'm excited to see what happens next."
New Managing Director Lavin added: "By leveraging the global networks of our new owners Chargeurs we'll therefore be able to expand our offering – in the UK and overseas – meaning what could be perceived as steep growth targets are well within reach."