05 April 2018
Former Google lead joins Media Agency Group for digital growth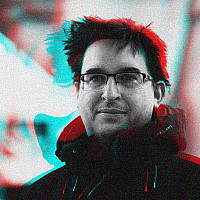 Media Agency Group has appointed digital specialist and former Google lead, Ricardo Seixas.
He will run the MediaCityUK's newly revamped digital division, ClickTap Media and has brought some of his former Google team with him.
"Media Agency Group is one of the UK's leading integrated agencies and I am thrilled to head up ClickTap Media. The growing team is formidable with best in class expertise in all online paid channels and some excellent clients, and I look forward to work collaboratively with brands to help them grow and compete where it matters the most: online," he stated.
Seixas has worked with top tier brand clients including L'Oreal, Telefonica, GlaxoSmithKline, Havas and Saatchi & Saatchi. At Google he led PPC experts and Google AdWords campaign specialists across the UK and Ireland.
"The lines between traditional and digital media have never been so blurred and ClickTap Media was organically born through a growing digital need by our clients," said John Kehoe, MAG.
"Ricardo is one of the leading players in the digital world and he and his former Google team are a phenomenal asset to our business. We have an amazing array of clients working with us and since Ricardo's arrival we have already been winning work from national rivals and clients including The Crystal Maze Experience, Herbalife and CuraPROX".