28 January 2022
Ten appointments at Komi Group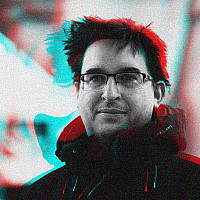 Komi Group has added 10 new staff to its team, including a Social Media Manager and Business Development Manager.
It means the Manchester agency has increased its headcount to 62.
Aban Mechti joins as Social Media Manager from LadBible, where he's worked for the last 2 years.
His role will be to oversee the company's network of social and viral content creators.
Jodie Giblin becomes Business Development Manager, having previously been Marketing Manager at Leeds-based MediaBodies.
"2022 is going to be a pivotal 12 months for the business as we capitalise on the growth that we have achieved over the past couple of years," stated Managing Director, Andrew Trotman.
"Our success is as a result of the talent, creativity, and strategic thinking of our team so we are delighted to welcome each of these new starters as they all bring some fantastic experience that I'm sure will add real value to our offering."
The other new starters are junior video editing coordinators, a junior graphic designer; a gaming streamer; and junior community coordinator.