18 January 2022
Former BJL figure Nelson promoted to Marketing Director at Iceland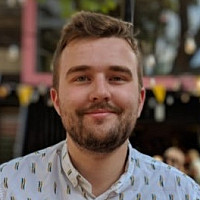 Caspar Nelson has been promoted to the role of Marketing Director at Iceland, having previously been Head of Customer and Marketing.
Nelson, who was formerly an account executive at Manchester agency BJL, joined Iceland in 2018 as Head of Brand Comms, joining from five-a-side football brand Powerleague.
He will be responsible for the marketing trading and strategy divisions for the North Wales-based supermarket, overseeing marketing and design.
The role he steps into opened up in September 2020 after the departure of Neil Hayes, who became MD of retail and wholesale business RTW & Riteway.
Caspar Nelson also has experience as Head of Brand at Ideas by Music, and Head of Brand Communications at Phones4U, where he held ownership of the Phones4U brand and oversaw the development of its long-term strategy.