26 November 2021
Xpand recruits specialist marketer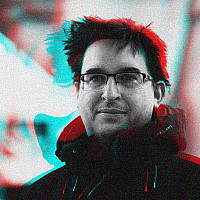 West Yorkshire digital marketing agency, Xpand, has appointed a specialist manufacturing marketer.
Amy Williamson joins the Saltaire company from insulation manufacturer Structherm, where she managed its marketing, rebrand and content.
Prior to that she worked at road safety charity, Brake.
"Joining the team at Xpand is like a dream come true. It's a role which enables me to bring all my experience together to help other businesses in the sector," she explained.
"Working brand-side is brilliant but being able to move to agency-side and do what I love whilst also making an impact feels brilliant.
"Writing and telling a company's story is something that really fuels me and getting the chance to do so at Xpand is something I am so pleased I have the chance to do. The entire team oozes positivity and it's a massive boost to be a part of a team like that."
In her new role, she will work on sector-specific client marketing strategies.
"Amy has already cemented herself as a great addition to the Xpand team and an integral part of our future direction," added Founder, Jag Panesar.
"It's always been clear right from the interview stage that she's passionate about our industry, and that has shown both in the results she achieves and her settling in with the rest of the team.
"Our industry has been struggling with recruitment, so we feel genuinely lucky to have attracted a talented marketer like Amy during these times."