01 November 2021
Five new appointments at data science specialist Miralis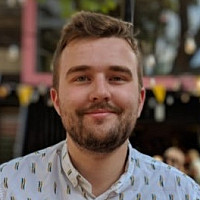 Transport-focused tech and data science company Miralis Data has made five new appointments following the launch of its flagship EV Charge Point Management system Fuuse.
The Lancaster-based company has added a number of individuals to its development and operational teams in response to demand, it says.
New team members have joined remotely from locations including Newcastle, Portsmouth and Bristol, as well as in-person in Lancaster.
Miralis has appointed Edlira Troka as Accounts Assistant and Will Roscoe as Senior Software Engineer, along with three new Software Engineers - Chloe Grillo, Janice Taylor and Margarita Vlachou.
Martin Peters, Finance Director, said: "We are delighted to have seen results from the [Tech Talent Charter] recommendations we have made to our recruitment process, as we strive for more diversity and inclusion in the tech sector.
"We are keen to remove the barriers to female applicants, ensuring that we appeal to the full talent pool out there and continue to grow our team with the very best people."
Miralis Data continues to recruit and has announced it is planning to further build its team across specialisms including sales and partnerships.
It was recently welcomed as one of 32 tech companies on Tech Nation's Net Zero growth programme.