16 August 2021
The Dalesman publisher appoints new Editor-in-Chief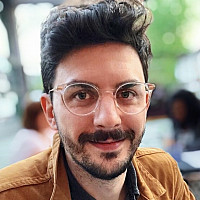 Dalesman Publishing Company has announced the appointment of Dan Clare as Editor-in-Chief from October 2021.
Clare will edit the company's monthly magazine titles Cumbria magazine and The Dalesman, which was established in 1939 and which the company claims to be the bestselling regional magazine in the UK.   
He will take over editorial responsibilities from Jon Stokoe, who joined the company in 2019.
Clare brings experience in the magazine publishing industry, most recently as Editor of Lincolnshire-based Scootering Magazine. 
Dalesman Publishing said of the appointment :"[Clare's] love of the County, its countryside and its people is very strong, and will provide a basis for engaging with both existing and new readers alike."