28 July 2021
McCann Leeds on its growth plans and striving for creative fame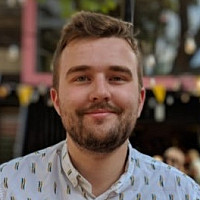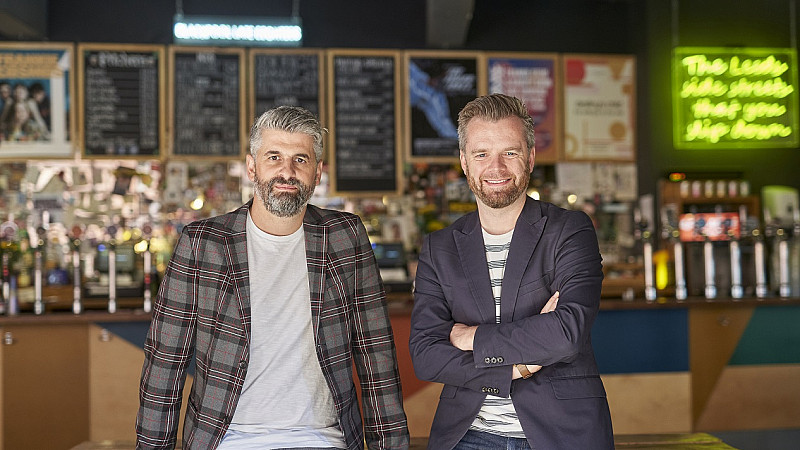 The Managing Partners of McCann Leeds have outlined their plans to double the agency's revenue this year, having successfully hit all its forecasts in year 1.
Olly Sowden and Gavin Shore work at the head of McCann Leeds, launching the agency outpost at the end of 2019, not long before the arrival of COVID.
The agency was founded not as a satellite agency off the back of a regional client win - instead, said Sowden, as "a McCann office that was opened off the back of an opportunity to serve a region."
It now works with clients which include Edinburgh International Festival, Yorkshire Water and Hargreaves Lansdown, working across a range of sectors.
For Sowden and Shore, they are McCann Worldgroup in Leeds, rather than simply McCann Leeds - with a regional identity and the ability to work directly with clients, but also a gateway into the wider McCann Worldgroup, which is awarded the world's most creative and effective agency network in the world.
McCann Leeds came about based on the fact that "McCann Worldgroup are very much about servicing brands in-region," said Sowden. "There wasn't a McCann office that serviced Yorkshire and the North East. With the movement of people like Channel 4 and Sky Betting and Gaming to Leeds, it felt like a really good time."
However, they had no intention of "launching and opening in Leeds with any arrogance [around] 'McCann's here now to solve everyone's problems'."
They see themselves as a brand's "third option" - brands head down to London for "big, above-the-line work", said Sowden, or use a regional integrated agency. McCann Leeds is the alternative - "a global network, but on our clients' doorsteps."
They have resource on the ground to make projects a reality, and are able to be truly self-sufficient, but simultaneously offer the weight and scale of McCann's global network.
Growth and recruitment
McCann Leeds, after a successful year building momentum despite COVID, now has big plans, the pair confirmed.
"Our future plan is around growth - we're looking to double our revenue in year 2," said Sowden. "And in line with that is the size of the team." Having recently doubled in size, their aim now is to hit 18 people within the two-year mark.
They are currently on the recruitment campaign, and are committed to finding the right people for their agency, said Shore. "One of the things we're really keen on doing is recruiting like-minded people."
Their recent hire of Alex Hamilton, Head of PR & Social, was part of a new direction for the agency in which they are looking at new propositions to add to their creative offering - though they continue to focus their growth on high-level strategic creativity.
"A lot of the work that we were doing was creeping into activation," said Sowden, and given that this was primarily in the fields of social and PR, "it was a logical step to build on that as a proposition in its own right", with Hamilton leading and growing it.
The agency is now considering what the future beyond its new PR and social division will look like - with the potential of adding more propositions to their offering over time.
"What we want to do is maintain creativity as our core offer," but identify the offshoots, said Sowden. "The first one was PR and social, the second one may be media, and the third one may be something else."
The biggest goal for the agency is a long-running one. "We're full-on pushing for fame," Shore added. "We know we need to create and own a piece of work that makes us famous, whether that is self-initiated or whether that is for a client.
"We've got processes in place pushing that hard, but it's a lot easier said than done. You can't just create fame easily." They also want to find their landmark client which will make them a go-to name. In the same vein as McCann Manchester's work with Aldi, they're "looking for that client that we can move forwards together with.
"We need to put ourselves on the map and walk the walk."
Successes and launches
The duo reported a successful 2020, which saw them create "a really nice base of clients." While it hunts for creative fame and a high-profile retained client, it has seen a lot of success with its existing ones.
They are launching the first-ever brand campaign for Edinburgh International Festival, which, said Shore, "spent 74 years marketing a programme" - but had its need for a standalone brand highlighted by the pandemic.
"We are - by proxy of delivering a brand campaign - defining that brand. It's great to think that a festival that's been established for so long feels the need for us to help them do that."
Three of the agency's clients made the top 10 on McCann's client satisfaction survey based on detailed feedback. "We're not just getting the relationship right, we're getting the product right as well," said Shore. And while they might not be the typical 'household brand' you'd expect from McCann, "they are regional and national brands that recognise our way of working."
The challenges of growing
At one point, the agency was winning one client a month. However what COVID did was stop them in their tracks a little, and "made it harder for us to create that buzz around McCann now being in Leeds because we had to do everything online.
"We are a global agency with an office in Leeds, and explaining that when you're not face-to-face can be quite tricky."
McCann Leeds also looks to "recruit to grow, rather than grow then recruit," according to Sowden - something being part of a global network allows them to do. Where some smaller agencies face resource and recruitment challenges when onboarding clients, they're "getting that mix about right now", said Sowden. "We're investing in the future rather than waiting for stuff to land."
In spite of COVID, they've managed to maintain momentum. They've grown their client base, revenue and team - and have "four or five people in our team that Gav and I haven't even met!"
Shore said: "We're pitching successfully and performing well against both large London-based agencies and regional ones too. Even though our wins don't yet contain the brand that gives us overnight fame, we are winning - which shows something is working."