04 November 2020
Loughlin made redundant after 27 years with the Northern Echo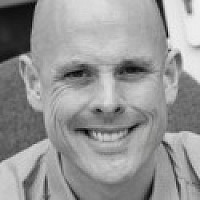 Nick Loughlin has left the Northern Echo after 27 years, along with two of his sports desk colleagues, after his role was made redundant.
Loughlin spent 23 years as sports editor of the Darlington-based newspaper and more recently was appointed editor of the Echo's new Teesside edition when it was launched at the start of 2020.
Chief football and golf writer Paul Fraser and deputy sports editor Craig Stoddart have also left the newspaper after publisher Newsquest confirmed earlier this year it was making cuts to its operations across the country.
Loughlin, who covered more than 2,000 Hartlepool United games for the Echo, has now landed a new role with the Paul Gough Group at an office overlooking the team's Victoria Park ground.
The firm is owned by former Echo columnist Paul Gough and runs both physiotherapy and marketing operations. Meanwhile, Fraser has set up a PR and marketing agency called Rephrase. 
Loughlin told HTFP: "It's fair to say I'm quite sad that I've left the paper after so long. I've thoroughly enjoyed every day and I've been proud to be part of every newspaper I've helped to produce. I've worked with some superb journalists over the years."