09 October 2020
New editor at The Bolton News and Lancashire Telegraph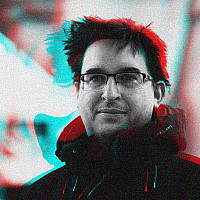 Newsquest has appointed a new editor for Lancashire and Greater Manchester, following Karl Holbrook's move to The Northern Echo.
It will mark a return to the Lancashire Telegraph for Steve Thompson, who's currently Senior Audience and Content Editor for Lancashire.
Thompson was first named the paper's editor in 2017, its first for 2 years. A former News Editor at Bolton News, he was promoted to the audience and content role, during a restructure last year.
"We have such a talented and hardworking team and I feel incredibly honoured to be given this opportunity," he said.
"I started my journalism career as a trainee reporter at The Bolton News 12 years ago – and it's my hometown paper too – so to get this job feels just that little bit extra special. The Lancashire Telegraph also holds a special place in my heart, having had two great years there as editor."
Assuming the role with immediate effect, he will also have responsibility for the Bury Times, The Oldham Times and Messenger titles.