09 September 2020
Walker appointed Marketing Manager of Manchester's CreationADM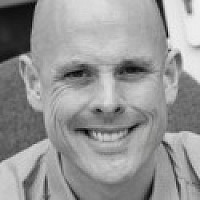 Manchester-based creative agency CreationADM has appointed Peter Walker as its new Marketing Manager.
Walker will be tasked with supporting the existing marketing team in looking after current clients and also with winning new business for the agency.
His most recent role was as Marketing Manager for The Airedale Group, which specialises in the design, manufacture, installation and servicing of commercial catering facilities.
CreationADM Creative Director Gary Young said: "We're slowly starting to emerge from what's universally accepted as having been a devastating period for businesses of all sizes. But even through that period we were always keen to grow certain areas of our own organisation.
"With Peter on board we're better equipped than ever to do just that. It's a positive move for us on every level."
Walker added: "I have always felt working agency-side would be a good fit for my broad marketing skill set. We shall find out if this is the case in the next few months."
Walker will also help to develop Creation's green initiative, A Better Planet, which provides branding, communications and creative services to grassroots campaigns, charities and NGOs
"Having instigated, built and grown various green initiatives within the catering industry, I'm keen to expand upon that thinking and experience and help to implement it across a wide range of sectors through our A Better Planet offering," he added.