12 June 2020
Ilk recruits Digital Manager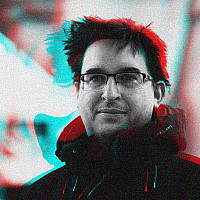 Ilk has appointed Poppy Smart as its new digital manager.
Smart began her career working in PR and copywriting, but has spent the last 6 years freelancing across SEO and digital.
"Moving to a new job during a pandemic is obviously a bit weird! But - even though I've had to get to know people through video calls - I've been made to feel really welcome and already have a real feel for the culture - which was a big part of why I wanted to join the ilk team in the first place," she explained.
"There are lots of exciting projects in the works, so it's been awesome to throw myself into it."
Nev Ridley, MD of ilk added:
"As an integrated agency, we're always on the lookout for people who are experts in what they do, but who are equally able to understand how their area of specialism dovetails with other departments. With Poppy's background in both PR and copywriting she fits the bill perfectly - and we think she'll not just enhance our digital offering, but our capabilities across the whole agency."
Ilk is based at Leeds Dock with offices in Manchester and London.