09 December 2019
Dead Pixel hires Edwards from Shoot The Moon to lead on creative strategy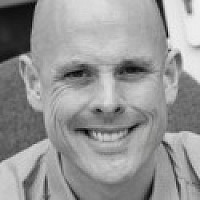 Manchester-based video production company Dead Pixel Films has appointed Kieran Edwards to lead on creative strategy and business development.
Edwards was previously Operations Director of Shoot The Moon Now and is making a move back to production after a number of years leading on creative strategy.
He said: "It's an exciting time to join Dead Pixel Films, and the next few months will be focused on building on the amazing quality of work produced by our videographers, adding new processes and developing new creative techniques that will make for a very rounded experience for our customers.
"Many of our clients are specialist creative/marketing agencies, and whilst i'm slightly stepping out of that world, i'm certain that my background and experience will ensure that we have a solid understanding of what we're trying to achieve and why.
"As the company grows, it's clear that video production companies need to be an extension of our clients' teams, and understand how consumers respond to video - whether that's in the social feed or on national television. It's these factors, along with our extensive range of in-house kit, new offices and studio access at The Sharp Project, which will make us a very nimble and efficient addition to any creative agency or brand."
Edwards will partner with Cal Thomson, Director of Photography and company founder, who added: "I'm excited about what's to come and looking forward to working with Kieran more closely.
"We both have very different yet complimentary skill sets which make the business more valuable to clients.
Dead Pixel Films recently moved into The Sharp Project and specialises in producing Sports, Lifestyle and Food content. Clients include Subaru, BJL, Social Chain, Superdry and Yo Sushi.