18 December 2019
Congleton's Thrive announces five appointments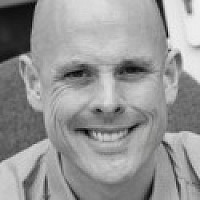 Congleton digital and creative agency Thrive has made five new hires following a year of outstanding growth.
The agency has recruited Catherine Thomas as Studio Manager, Bex Clarke as Graphic Designer, Web Developer Jaimee Page, Account Manager Ashleigh Bansal and Account Executive Lucy Bailey.
Managing and Creative Director Dave Powell said: "This has been a year of outstanding growth for our agency and, with our five new hires, we now have a talented team of 15 with two more hires planned for the start of 2020.
"Over the past 12 months we have delivered outstanding work, maintained our exceptional client retention rate and grown key clients including Iceland, Manchester Metropolitan University and Keele University, which has enabled us to invest in our team.
"We've always punched well above our weight with our 'big agency' approach to strategic thinking, creative execution and our focus on delivering solid business outcomes for our clients. As we move into 2020, we're looking forward to continuing to grow and to delivering our best work yet."