04 July 2019
Reason Digital recruits high profile non-executive board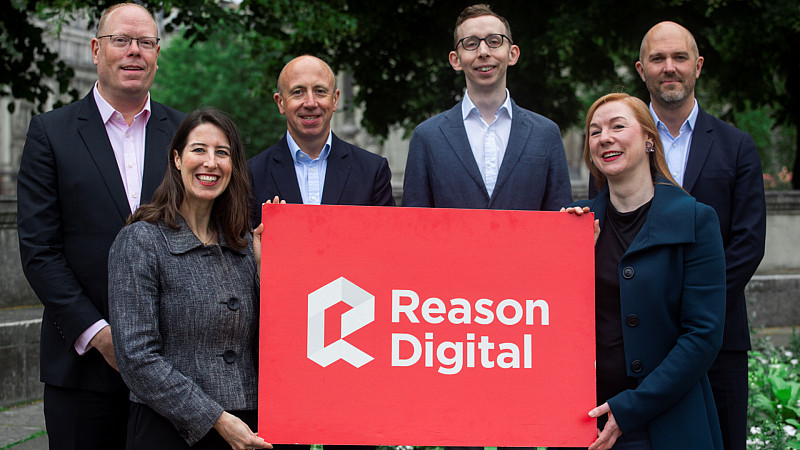 Digital social enterprise, Reason Digital, has strengthened its non-executive team, with five appointments.
The Manchester-based organisation, which specialises in working with charities and not-for-profit organisations, has brought in Gill Mansfield, a mediator and qualified barrister.
Over her 25-year legal career, she's worked with SoundCloud, MTV Networks, Random House and Penguin Random House.
"I was honoured to be asked to join as one of their board advisors and support them through their next stage of growth. I truly look forward to helping to give back to society in a positive way, using digital technology," said Mansfield.
Joining her is Keir Ashton, Group General Counsel for Louis Dreyfus Company, who previously worked for Bloomberg L.P. in New York.
The third new member is senior banking executive, Megan McCracken, a former global strategist for Citigroup, HSBC and Marex Spectron.
"The birth of a digital society has brought both challenge and opportunity and it has the potential to be a great equalizer in the world. I'm excited to join Reason Digital's board where their digital enablement can help the disadvantaged in our communities," she said.
The final two are Sean Wells, a business leader and accountant, who has held roles at Aviva, PwC, KPMG, Atos and DXC Technology; and Simon Smith, who is an energy, procurement, telecoms and digital media professional.
"Our new board members have world-wide commercial experience and are all aligned to our purpose of using technology for social good and have a genuine interest in technology, the environment and social enterprises," said Matt Haworth, Co-Founder of Reason Digital.
"They're keen to use their professional expertise across multiple sectors to steer Reason towards expanding its outreach and continuing to make a positive social impact."