16 February 2022
Manchester agency Tecmark announces rebrand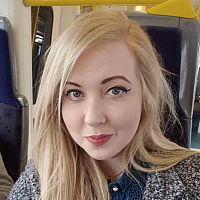 Manchester-based search and digital agency Tecmark has announced it has rebranded with a new logo and website.
The agency, which was founded in 2008, said it has refreshed its look to reflect the changes happening within the industry and the company.
Richard Heyes (pictured), Managing Director at Tecmark, said: "It was definitely time to freshen things up after the best part of 12 year[s]." 
Heyes reached out to a former Tecmark employee, Jordan Yates, who has his own design studio to work on the brand refresh. 
He added: "It represents a fresh start and a commitment to focus more heavily on the creative elements of search marketing. 
"We've always been working to harness the power of technology within marketing, as the impact it can have is huge. But I wanted to sharpen the focus to our core services - which have always been organic search marketing."