15 July 2021
Review: The&Partnership on the future of in-housing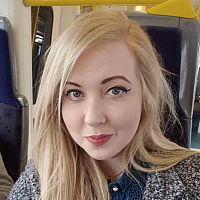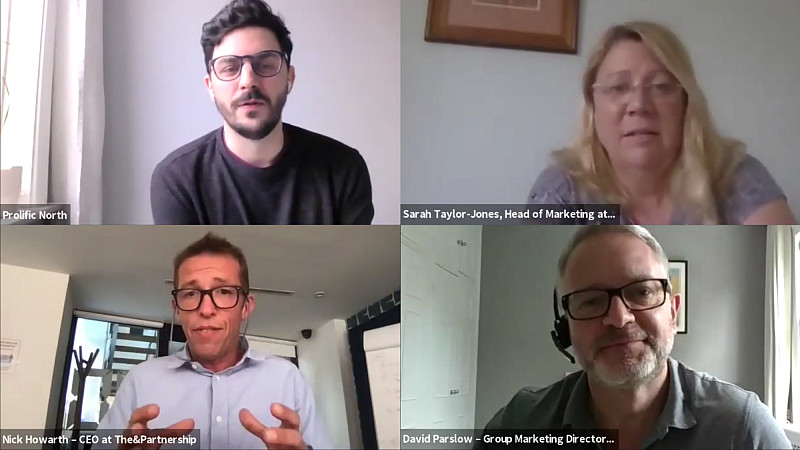 Prolific North, in collaboration with The&Partnership, hosted the 'In-Housing 2.0: The questions to ask in 2021 and beyond' webinar event on Friday July 9th to reflect on the future of in-housing.
The panellists explored the challenges and evolution of in-housing to a more 'integrated' model, and debated what the future holds beyond 2021.
Speakers:
Nick Howarth, CEO, The&Partnership
David Parslow, Group Marketing Director, TalkTalk
Sarah Taylor-Jones, Head of Marketing, Hermes
Integrated model and speed to market
The panel opened up the discussion by exploring how their businesses operate, and explored different models of in-housing.
For Nick Howarth of advertising and communications agency The&Partnership, the company is focused on an integrated model but has trialled various models along the way.
The agency has been "experimenting and evolving" with full-service agency teams for a broad range of clients, including for its founding client TalkTalk - based in Salford.
On the models of in-housing, Howarth explained it is a "real mix" as, at The&Partnership, each agency team is built "bespoke" for individual clients - but shares similarities in principle of a "fully integrated" team. 
Howarth explained the importance of an integrated team working together as "the chemistry, dynamism and agility you get from media, creative, productive and strategy all working together in the same space I think is really critical. It is an absolute game-changer."
The benefits of an agency working in close proximity to its client, he said, is that it can "unlock an additional layer of cost-efficiency," as speed to market can be a competitive advantage. 
David Parslow of TalkTalk agreed with Howarth's comments and explained that at times TalkTalk may only have a day to turn a campaign around particularly in a "dynamic sector where we need to be very responsive," and this would not be possible using the "old" model of in-housing.
Having a client team and full agency team on-site can be an advantage as it "feels like a much more natural extension of the team," said Parslow.
"Having the team on-site makes me much more likely to involve them." 
On the other hand, at Hermes, Sarah Taylor-Jones explained the full remit of marketing has been internal - aside from its PR agency. 
On in-housing, she said at times the "challenges can outweigh the benefits" - it can be viewed as "free" with an internal team often being asked to do tasks it wouldn't typically contemplate if it had a cost attached externally.
"We have been very internally focused and need to become more creative, so by bringing in some of the agencies it freshens it up," Taylor-Jones said on bringing on board agencies to fill in gaps of the in-house team.
In terms of evolution, Howarth said that, increasingly, clients "want access to quite specialist talent at certain points of their marketing calendar."
On the integrated model, he added it "is not a panacea to solve those things; you still need talented people and great working processes."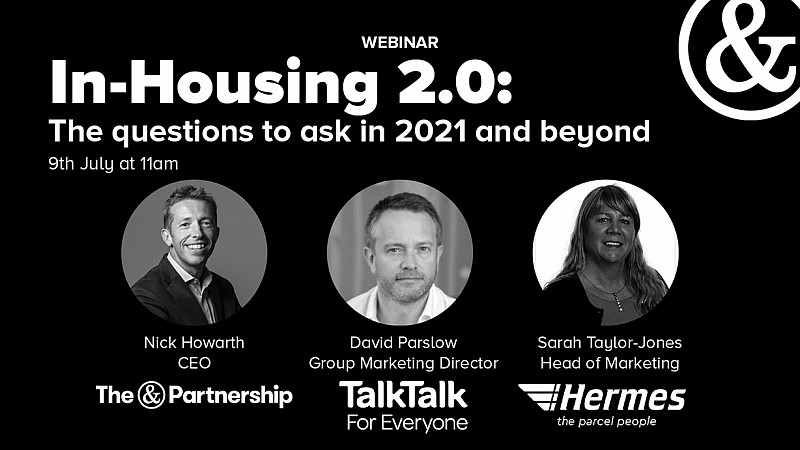 Creativity
Several years ago, potential new clients would have reservations about how the integrated model would work and how it would attract the best talent, said Howarth.
COVID has now "accelerated" a new way of thinking where clients are considering whether to use an integrated support structure or selecting the right partner as solutions, he added. 
"I think it has been quite difficult to find the right talent," said Taylor-Jones.
She said Hermes is starting to work with external creative agencies and PR agencies alongside its in-house team, which "has been the stimulus for some really exciting things."
The impact of bringing in other agencies to assist the team "is actually increasing the quality and also the diversity of what we can actually produce," she added.
Parslow explained the converse is getting agencies "to really live and breathe your brand," and understanding the complexity of it "pays dividends so it is a bit of a balancing act."
For Howarth, there are big advantages for creatives to solve any challenges or develop ideas in their type of model, as they get "real ownership of the product and a real proximity to the client."
In a more traditional set-up, if a campaign breaks down there can be a lack of connectivity and there could be no response for several months, he explained.
He added there are key points to keep "everybody fresh and excited" - such as rotation of  talent, where skills can be utilised from the experience at one agency and placed into another.
Howarth explained he has worked with Parslow on a 'fixed and flex' model, where access to resources and certain skillsets of the team across a roster of different agencies to meet particular client needs are factors - but pointed out it can be hard work.
For Taylor-Jones, she said selecting talent is an important factor and is similar to a long-term relationship as "you need that where you gel with the people you're going to be working with on a day to day basis."
"There's a rational and emotional side to building a team," Howarth explained, as team building is about "culture and chemistry and a buzz that you get from like-minded people" who come up with great ideas.
Building a new team for a client starts with the leadership team, which he said is key as those leaders will have the best knowledge of the mixtures of skills and characters required.
The future
On the pandemic and remote work, Parslow explained it is now beneficial as additional resources can come from anywhere, where previously the team would have had to be based on-site. 
Despite this, he explained it can be tricky to debate remotely as people often end up talking over each other and emphasised there is still a place for face-to-face when it comes to a client-agency relationship, particularly in terms of creativity. 
Going forwards, there should be a "middle ground" fusing online with face-to-face interactions.
Taylor-Jones explained remote working has enabled collaboration online and argued it has "facilitated a greater bond between us and our agencies," with the addition of communication platforms like Teams.
On the integrated model and the future, Howarth said "the challenge now is to keep ahead of technological advancements and the challenges, the cost challenges, the ever-increasing need for agility and speed of response, but the iterations of an integrated model are going to be the answer.
"If I look back to March of last year, I think we all had a collective panic attack because we never obviously had been faced with a situation like this before and things were moving at such an incredible pace," he said.
He explained that while at first it was challenging, working in a virtual way has boosted communication as it became easier to connect but said the industry needs to take the "next leap" and consider how it can aid "idea development" across multiple teams.
"Your ability to tap into talent on a flexible basis is definitely a key ingredient to making these models successful," he concluded.