21 July 2021
Furness Building Society appoints Truth PR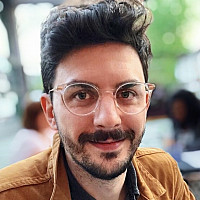 Manchester-based PR agency, Truth PR, has been appointed by Furness Building Society. 
Truth is providing content marketing and reactive communication services, and has completed a year-long SEO copywriting project to support the firm's updated website which will also receive SEO maintenance. 
The PR agency, which forms part of Manchester-based Truth Creative, began work with the brand's marketing team during the first lockdown, having expanded into the financial services market in 2019. 
Lisa French, Co-Founder and Managing Director at Truth PR (pictured) said: "As part of our service offer evolution and in keeping with the ever-growing digital space, our team has been undergoing some in-depth training in Search Engine Optimisation for a few years and our capability in this area is extremely strong. It is very rewarding to have commenced our relationship with Furness by putting this to good use on such a strategically important project as its website transformation."
Sue Heron, Marketing and Sales Director, Furness Building Society, added: "We look forward to proceeding onwards and upwards as we seek to strategically improve and modernise our offer as a building society for the 21st century."