13 July 2021
Asda adds Leeds agency to newly created roster of PR agencies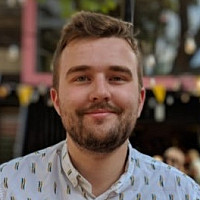 Asda has created a new two-agency roster for its brand PR, and announced that it is expanding its in-house team.
Finn - the Leeds-based FMCG specialist - has been picked for the new partnership with the UK supermarket, along with London-based Cow, following a competitive pitch process.
Throughout the year, Finn and Cow will work with the Asda PR team on a project basis. The retailer is now bringing its consumer press office in-house, adding the new roles of Press Office Manager and Senior Press Officer to its existing team.
This also concludes Asda's partnership with London's Mischief PR which has been running for four years. An Asda spokesperson said: "We've had a great partnership with Mischief over the last four years and delivered some great work together that we are really proud of, but the time is right for us to expand our in-house team of experts and work with agency partners on campaigns in a new and exciting way."
Richard Rawlins, Founder of Finn (pictured), said: "We are beyond excited to be appointed to the Asda roster. As experts in progressive FMCG communications the chance to work with an iconic grocery retailer is a massive moment in our agency history. We can't wait to get stuck in."
Asda's spokesperson added: "We heard from some fantastic agencies through the pitch process, but when we met Cow and Finn we knew we'd found the right combination of retail understanding, creative flair and 'getting' Asda and our vision. We're looking forward to working alongside both agencies in the coming months and delivering some fantastic campaigns."
It has confirmed that it will continue to work with Morrow Communications in Northern Ireland, Lee Publicity for George, and IMP for social media storytelling and listening.