25 March 2021
Former Havas and Rippleffect team join forces to launch new agency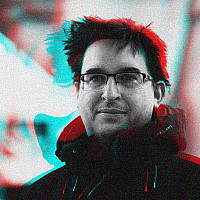 Andrew Binns, Mark Harrington and Nicola Docking have founded a new creative advertising agency in Liverpool.
They say that Poke Marketing will focus on "genuinely transforming businesses" through creative and strategic marketing and will base fees on hitting KPIs, rather than on time.
The agency is backed by investor, Sean O'Neill from Adore Group and has employed a staff of 8.
"Having worked most of the last 5 years in New York and across Europe it is fantastic to come back to Liverpool and deliver amazing work with talented people who I also consider my friends," explained Binns.
"To be honest I grew tired of the traditional agency client relationship where the focus is on always looking to try to bill more hours. Instead I wanted to create a set up where agency and client are working together towards the same goal, more like an internal marketing team."
Binns spent 10 years at Rippleffect, including as its Head of Strategy, before being named Senior VP Strategy and Planning at UDG Healthcare off-shoot, Ashfield. More recently he was a director at Havas Lynx.
His co-founder, Mark Harrington, was Associate Creative Director at Ashfield and more recently was Creative Lead at Uniform. Nicola Docking has held senior roles at McCann and Rippleffect.
Also on the senior leadership team is Head of Search, Paul Culshaw, who joins from CTI Digital, where he was Senior SEO Strategist.