14 May 2020
McCann Leeds behind Benenden Health's new TV campaign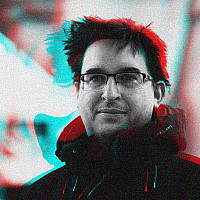 Healthcare provider, Benenden Health, has launched its new television campaign, marking its 115 year history.
It has been developed by McCann Leeds, which was appointed as its lead creative agency in 2019.
The campaign will focus on its history of supporting the public with a range of healthcare issues and "celebrate the power of the community" during the Covid-19 pandemic.
"We've been caring for the health and wellbeing of our members every day since 1905, which means we've been a community for 115 years. Our new campaign shows we are here for our members each and every day, and this is even more true in the face of the current Covid-19 pandemic," said Natalie Walker, Head of Marketing at Benenden Health.
"Benenden Health was founded during a time of crisis to provide treatment for postal workers suffering from Tuberculosis. We supported members in this crisis, and we are supporting members now, including our hospital in Kent working with the NHS to support the British public. Our new advertising campaign captures the very essence of our offering, our community and what it means to be a Benenden Health member."
The ad has already gone live through on-demand services and will move to broadcast TV from next week.