05 December 2019
Social Chain's Katy Leeson on company culture and staying ahead in today's ever-changing social media landscape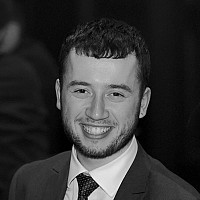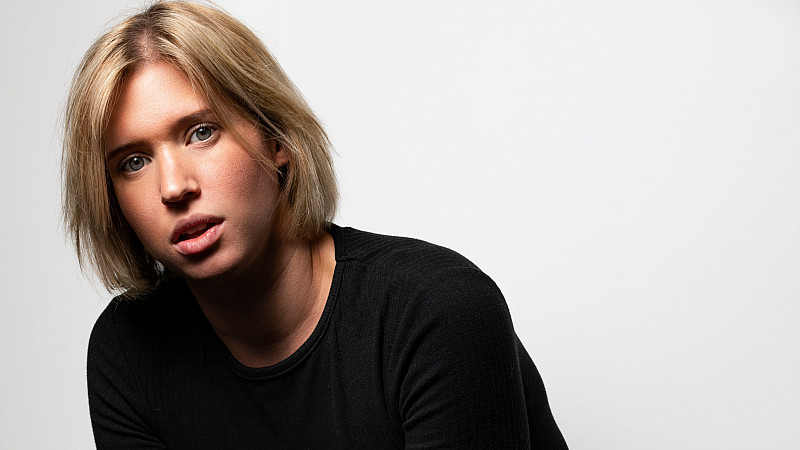 Social Chain is one of the biggest social-tech companies in the country, joining the likes of Unilad and LADbible as the country's online media giants. "It's amazing to see that these companies started here in Manchester," says Katy Leeson, its Managing Director.
"From a content creation and production perspective, it's exciting to partner up with local tech companies that create robotic arms. We're really able to push what's possible here."
Katy Leeson is a steering panel member for Manchester's first-ever Digital City Festival, and a Keynote speaker at the main event, Digital City Expo. For more information about the festival, click here.
Part-marketing agency and part-media production house, Social Chain has cemented its reputation as a multi-faceted social media research and analytics company with a reach of over 80 million across its platforms. After Steven Bartlett and Dominic McGregor started the company on Manchester's Portland Street in 2014, Social Chain is now a global brand with offices across London, Berlin and New York.
That growth wouldn't have been possible without Katy Leeson, who joined the company from MediaCom as Operations Director in November 2016. A mere six months later, she was promoted to Managing Director. "Social Chain just popped up on my radar. I went in to see them when there were only about 30 people. I moved from a big agency network into this place that was so fast-paced and dynamic."
The structure that Katy added, as well as the experience she brought with her from MediaCom, changed the number of inbound leads Social Chain was getting.
"
I've never been on a journey quite like it. It was incredible. I've never worked at an agency where inbound has just been so good. During my first couple of weeks, I had a meeting at Coca-Cola one week and other huge brands the next. I just thought it was crazy.
Social Chain's clients are either those who are already socially native and want to stay on the ball or more traditional clients who don't have an online presence - just like any other social media agency right? Well, with an average age of 21, many attribute the company's success to their culture. That, some proprietary tech, and a whole lot of data, help make them a trusted partner of Apple Music, Amazon and the BBC as well as countless other global brands. 
First, Fearless and Ever-changing
Katy believes the company's culture and values are what makes them special. "Our values are to be First, Fearless and Ever-Changing. That goes through all of our work but we've got a few others, about caring about what we do, caring about each other. Really it's all about giving, and basically giving a shit."
Talking about their habit of collaborating with the region's tech innovators for campaigns, she adds: "We build a culture of experimentation within the agency. We encourage everyone to think in those terms, to try new things. We want everyone to think about what new things they can bring."
The "super fast-paced" nature of the social media landscape means that Social Chain needs to be ever-changing. An overnight algorithm change on a social media platform can redefine how Social Chain works with its clients.
"
The reason why we exist is to keep brands at the forefront of what's possible - that's our mission statement and we live and breathe that.
In order to do this, Social Chain makes use of their 80 million-strong network - the followers of the pages they own across all social media platforms - to run tests and get results extremely quickly. By testing them on their own pages, they know what to do and what not to do on their clients' pages.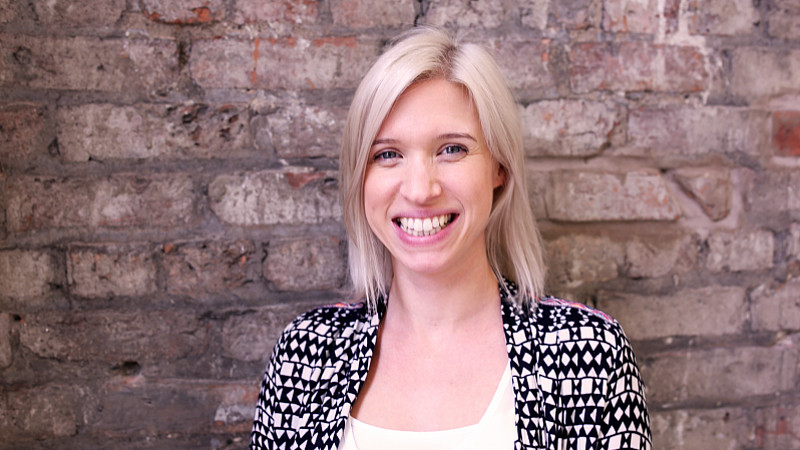 The agency's ability to provide clients with tried and tested methods within a number of hours is what makes them so valuable to brands. "It's not just about reach anymore for us. We do a lot more for our clients' overall strategy. We're using data to show ROI as well as measuring brand perception and consideration," Katy argues. "We don't just operate in vanity metrics.
The bare stats
After launching a data division in August, it wasn't long before the agency put it to good use for an influencer campaign with Veet Men. Social Chain used its data insights, gathered from billions of interactions on its social media pages, to confirm two things: men don't really talk about what's on their minds, and shaving was the culturally acceptable way for men to remove hair.
The solution? A branded content series involving interviews with England Rugby Player James Haskell and other major sports stars that normalised the behaviour of removing hair with Veet. The influencers talked about certain topics, quite literally getting things off their chest, and the video series was published on Social Chain's sports pages. "It moved the conversation away from their stagnant branded channel, to a place where we know our audiences engage."
"From that, we generated a 182% increase in the number of people considering using Veet Men, which is huge. Purchase intent had also increased fourfold within our demographic. We're not just doing things on a views basis, we're moving into a sphere where we're impacting purchase decisions which is really exciting for us."
'Mindful' industry solutions
The company is aiming to eliminate influencer fraud with its proprietary tool that identifies fake followers. "Our tool scans and checks influencers and we only use the ones that we know are value for money," Katy explains. "If they artificially inflate their engagement, you are paying for nothing, so we're trying to move towards making the influencer space more accountable."
Despite thriving on other people's use of social media, the company's modern-thinking management team are clearly wary of some of the risks of social media. "Social is a great platform for raising awareness, it enables conversation and gives us all a platform to be able to talk about things in ways that have never been possible before... but it also has its downfall in terms of creating problems for people." 
Along with co-founder Steve Bartlett, Katy and others at Social Chain have been working on a tool that helps those struggling with their mental health in real-time. Using their data division, they've recognised that people aren't using traditional communication streams to signal for help. "We're working on making chatbots that will enable people to talk in real-time to charities, rather than having to pick up the phone. Again, it's about understanding people and their behaviour, how they're living their lives, and using social in the right way."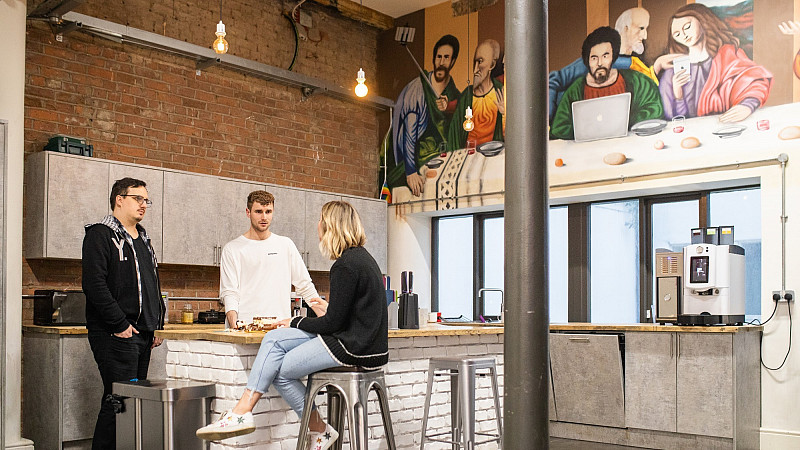 "We've got a role to play. We create content for social to entertain people but we also recognise that we have the platform to make changes as well, which is something I'm really proud of."
Looking to the future, Katy expects Social Chain to continue pushing the boundaries of what is possible in the social media marketing space. Wherever the audience goes, the agency will be there in one way, shape or form.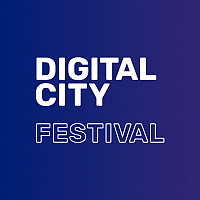 Find out more about Digital City Festival
Visit the Digital City Festival website to find out how to get involved