15 October 2021
UCLan focuses on value of creativity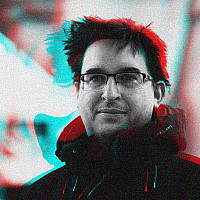 The University of Central Lancashire has launched a new marketing campaign to promote creativity.
Creativity Matters has been designed by Preston's Wash Studio and is intended to showcase the importance of the creative industry to the UK economy.
"We are surrounded by creativity in our everyday lives. From the clothes we wear to the images on our screens, we simply wanted to cover it up and create a blank world, but do it in a way that looked like a creative piece or an art installation in its own right. We also knew it would give us some great material for all the social platforms," said Lynsey Thompson, Managing Director at Wash Studio.
"Although we needed to get a strong message across - we also wanted it to be engaging and fun. Who wouldn't want to throw paint everywhere? Having said that, we needed to carefully curate and choreograph the filming, as we only had one chance to make this work!" 
It's been released to inspire new generation of creative talent.
"Britain's economy is founded on creativity, without it, there is so much that would be lost. Across the North West, we have a thriving creative community and a strong vision to produce creative, work-ready graduates who contribute to the creative community and add to the economy," added Heather Ellis, Director of Marketing at the University of Central Lancashire.
"As we recover from the pandemic, we saw an opportunity to reiterate the value of the arts and set out a vision for a fourth industrial revolution, driven by the creative people looking to contribute to our society and shape the cultural landscape around us."