30 September 2021
Unveiling a new look for the Prolific North newsletter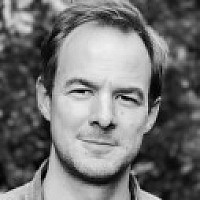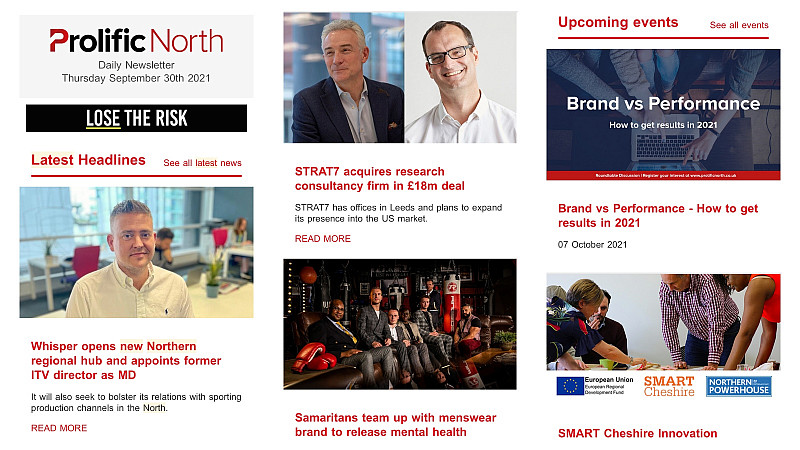 We're pleased to reveal a new look for the Prolific North newsletter.
The newsletter has been sent to around 25,000 subscribers most workdays since we launched in January 2013.
As regular readers know, it provides a daily overview of the news concerning and impacting the creative, media, marketing and tech sectors in the North.
Not only that, but it's packed full of features, events, jobs, profiles and more.
But it was high time we gave it a refresh - and the results make for a much-improved reading experience for subscribers.
To summarise the main improvements:
A new image-led interface that is easier to scan and digest
A quick-loading, lightweight set-up to aid quick opening and reading
A prominent new space for partners and sponsors
A mobile-first redesign to make it easier than ever to identify content of interest
David Prior, Editor of Prolific North, said: "This is the first major redesign we've had in years and while some of the improvements are subtle ones, behind the scenes we have put considerable thought into how best to optimise the experience for our subscribers.
"The new template has been live for a week now and the feedback has been very positive in terms of visual appeal, readability and loading speed."
The newsletter is relied on by thousands across the region to keep in touch with the sector's news.
Here at Prolific North, we're also making a return live events and have a busy autumn programme including the Prolific North Marketing Awards and the Prolific North Tech Awards.
Other initiatives include the release of the 2021 edition of the Northern Agency Guide and the Global Reach Summit.