09 July 2021
Co-op uses Corrie partnership to launch recycling campaign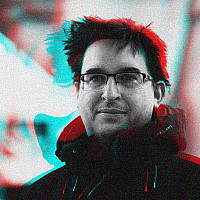 Co-op will debut a nationwide advertising campaign tonight to promote its in-store recycling scheme.
The Manchester retailer will be rolling out Europe's most extensive in-store recycling scheme for soft plastic, plastic bags and product wrapping.
As part of its partnership with Coronation Street, recycling units will also be installed in its store on the soap.
The television campaign will be supported by Out of Home, online and PR.
"I'm so proud of this campaign which encompasses many of the things Co-op stands for; community, co-operation, caring for the environment and convenience for our customers," said Ali Jones, Customer Director, Co-op said at Co-op.
"We have always been at the forefront of removing hidden plastic and unnecessary packaging, and this new scheme aims to help communities across the UK to make small changes that together will add up to a big difference for our environment."
Described as heartwarming, the ad was created by Lucky Generals and features an older man, who is venturing out of his house for the first time in a while.
As he heads to the store, he's mesmerised by the nature around him and notices the "normal" tings he's missed. The creative ends with him dropping off a plastic bag into the soft plastics bin.
"Co-op has always been set apart from other supermarkets due to their emphasis on honest human values," explained David Hunt, Creative Director at Lucky Generals.
"This next step with recycling soft plastics reflects Co-op's concern for our environment and shows that we can all do our bit to protect all that lovely normalness that we all too often take for granted."
The scheme will make soft plastic recycling units available at 1500 Co-op stores from the start and 2300  by November.
"TV can be a powerful force for good, helping to change people's behaviour in a positive way and this is a great example of that. With both the new TV ad and the product placement in Coronation Street, ITV is proud to be supporting this recycling scheme from Co-op," said Mark Trinder, ITV Director of Commercial Sales and Partnerships.